Know thyself
Starting over – whether in a new career, new country or new passion – is always an adventure in self-discovery.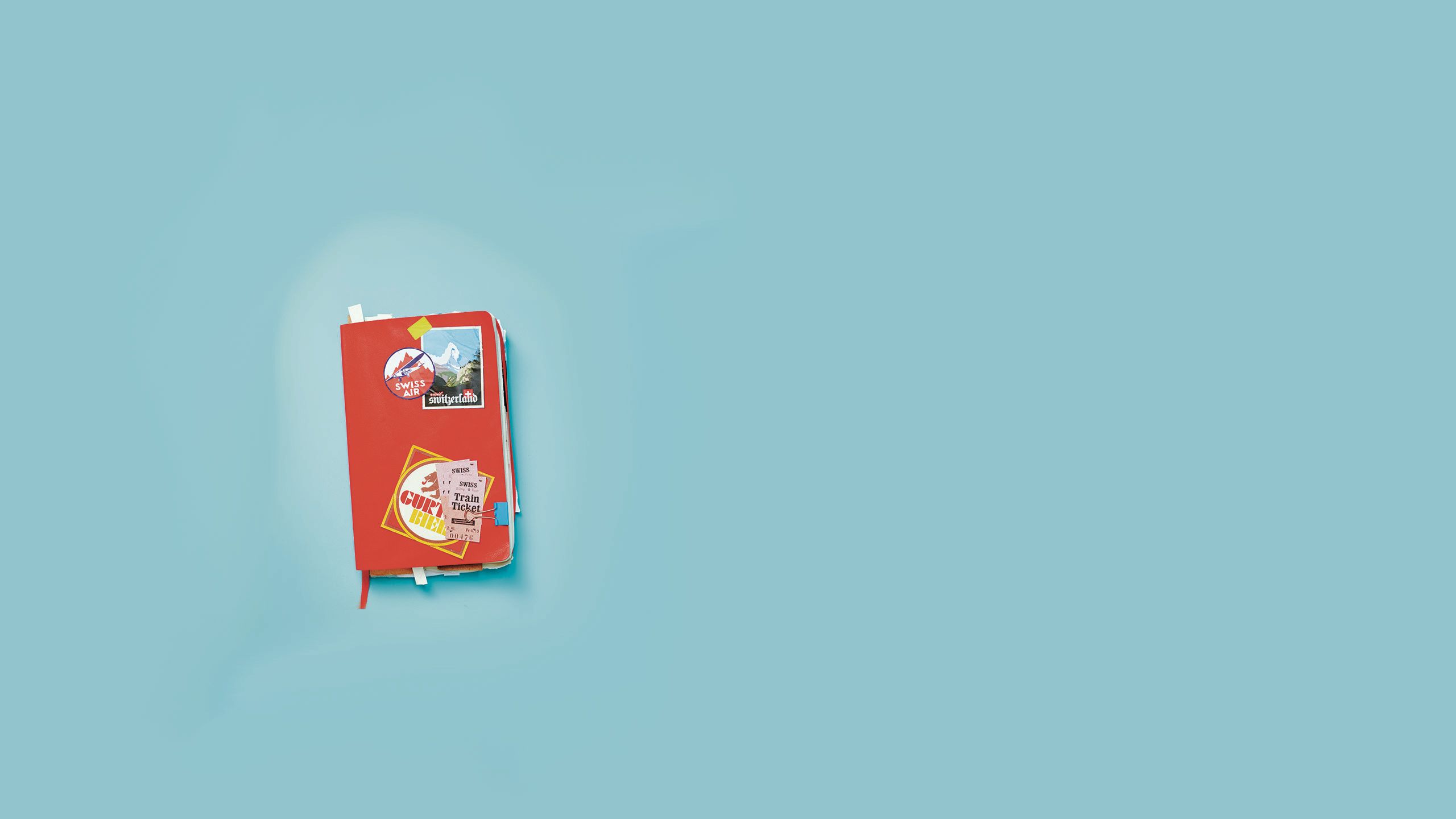 When you're thousands of kilometres from everyone you've ever known, it's easy to lose yourself – and to find new ways to be you. Which is why starting over – whether at 30, 40 or 70 years young – is as much about discovering more of yourself as it is about seeking new adventures in a new, far-off destination. You let go of your former self and allow change to happen, all the while holding on to what is essentially you. Well, that's the theory. But what is it really like to go on a journey of self-discovery?
Carlos Nielsen knows. Five years ago, he swapped 25 years in the boardroom for the classroom, in search of fulfilment, reconnection and, yes, self discovery. Carlos, who worked in petrochemicals in Switzerland and the United States, retrained at the age of 51 to qualify in the UK as a mathematics teacher. "I used to work in plastics. Now I've been recycled," he jokes.
However, Carlos says that making the change was a "long-term goal: a way to share my passion for science and maths and my experience in industry, and to return something to the community. As a teacher, you can help and mentor young people, and in middle school, especially, they're at an age where you can really connect and make an impact on them."
There were also more practical considerations. "I was taking 100 flights a year," he says, "so my quality of life was also a big consideration. Teaching gives you a regular schedule – though I was unprepared for what hard work it is! If you have a bad day in a company, you can let it go, skip a conference. But, in the classroom, you always have to put on your best face for your students." Nonetheless, Carlos, who now teaches Math at ZIS's Middle School, has "no regrets. Teaching is very rewarding."
"People make changes for all kinds of reasons," says Lesley Symons, Class of 1975 (1971-73), who, after 20 years in senior leadership roles in business made her own life change and now works as a coach and leadership trainer between the UK and Australia. "It can be unhappiness in a current profession, or frustration with a certain lifestyle. It can be wanting to fulfil a life dream, or to give back. Or the change can be forced by circumstances out of our control, such as redundancy."
"Doing something out of the ordinary, having an adventure, can be enriching in ways you could never imagine ahead of time. When you can trust the 'pull' or 'call' of something outside yourself, you will find yourself in a flow where you are living in the moment. This can be immensely fulfilling and peaceful"
But, whatever the prompt, the key to making such a 'change-journey' successfully depends on your mindset and belief system, says Lesley, and also your support system and financial situation. "In all change and psychological transition ther is a shifting of our identity both for self and others, as well as a myriad of new learnings."
Sometimes, a change-journey can be exactly that – as experienced by brothers Mark, Class of 197 (1966-71), and Reid Thomas, Class of 1974 (1969-74), who embarked on a literal journey of self-discovery, aged 65 and 61. Taking time out of their everyday lives – Reid, an engineer, lives in California, while the 'more literary-minded' Mark is based in Mexico – the pair completed the Jakobsweg, a 350km historic pilgrim route through Switzerland from Rorschach to Geneva. They blogged a joyful account of a journey whose purpose was "to rediscover and reconnect with this beautiful country".
In fact, their appetite for adventure began at the American International School of Zurich (AISZ, predecessor school of ZIS) in the late 1960s. "We'd just go off for a few days," recalls Reid. "We'd tak collapsible kayaks to the train station in Zurich an carry them to the river at the other end – the Rhone, the Rhine, the Danube. Sometimes the expeditions were school sanctioned… sometimes they weren't!"
"And the ski trips," adds his brother Mark. "We were ski co-captains at school." This, it turns out, involved organising competition travel and trips away for dozens of people: hostel bookings, train reservations – and hair-raising baggage logistics. "The exciting bit was Bern station," says Reid. "You had to switch trains quickly, so we'd be trying . to get 15 people off the train, each with two pairs . of skis, then across 10 lines of track for our connection. We got pretty good at it."
"Looking back, it set a pattern," admits Mark a feeling of being "an old hand" at international airports and being comfortable with the business of finding one's way in the world.
The rewards of such self-contained adventures, says Lesley, often depend on where you sit on your life path. "For the young, it's about seeking new experiences, meeting others and seeing a world that is different from their current one. However, for those in 'second adulthood' who are now conscious of the fleetingness of time, it can be about growth, reflection, rekindling, nurturing curren relationships and reliving earlier life stories."
These qualities all resonate with the brothers. Reid recalls "a church where we'd gone to get our pilgrim stamps. There was a woman in there practising her Ave Maria, so we just sat and listened– it was so peaceful and beautiful." Mark, struggling at the time with his knees and feet, experienced both the value of perseverance – "I'd tell myself, 'Everything's going to be OK at the end of the day', and it always was" – and the simple joy of connecting with strangers. "We were far off the tourist track and had numerous encounters with local Swiss people we bumped into. I enjoyed that an awful lot."
The trip provided a space to connect more deeply with themselves, each other, a country they have rarely visited since their expatriate childhood, and with the qualities fostered by AISZ, says Mark. The school "was foundational for us, not only individually, but as a family", he says.
The question as to what spurs people on to make these life-changing decisions is behind the research – as yet at a very early stage – by a team of academics at the Psychology Institute at the University of Zurich. "Our participants report a very high motivation to make the most of their life," says the university's senior research associate Dr Mirjam Ghassemi Tabrizi, "suggesting that this motivation is widespread. We assume it is the result of our zeitgeist.
"We do know from literature that most people pursue this goal to be happy. Making use of give possibilities could be – in the eyes of many – a way to achieve this goal of leading a happy and fulfilled life. Indeed, in our society, there is a strong emphasis on self-actualisation and personal striving."
Self-actualisation is not an act of changing who you are, but of fully becoming yourself, employing your talent to its fullest potential. And that' a lifelong process. "There's no big right-hand turn, left-hand turn," says Mark, thinking back on his schooling in Switzerland, his recent month revisiting the country, and the decades in between. Those years have been "a continuation of what we learned in Switzerland, about being comfortable in different cultures".
"The attention we got from the teachers was incredible," recalls Reid of his schooldays. "Their concern about how we were learning, what we were doing, trying to make sure that we were growing as young adults, was fantastic." And, yes, he and his brother Mark are already planning their next trek across Switzerland. "Having walked east to west, Reid says, "we'd love to go north to south, Basel to Chiasso, over the Gotthard Pass. We'll dig into the history. It won't just be one foot after another!"
Looking back, Carlos, too, sees how education was always present, even during his corporate years. "When you're working, you're both learning and teaching. When you're raising a family, or in a company, a team, a boardroom, there's always some education happening there, too." Lesley believes that her journey to helping others realise their potential is deeply rooted in her own schooldays at ZIS. "That gave me the confidence to face changes; it showed m there are many ways to get to an outcome," she says. "And most importantly, it instilled confidence that I was OK and could achieve things."
This desire to make the most of our life and utilise all our potential is almost universal. "Sometimes when I meet parents of my students – some of whom are also my former colleagues – they'll say, 'What a great thing you've done, I'd love to think about doing something like that'," says Carlos. He admits he feels privileged that, as a teacher, he can provide such a sounding board for his students early in life. "I tell them that I'm proof you can change geographies, you can change careers, you can make a big switch at even a relatively late stage."
To read Mark and Reid Thomas's account of their journey on the Jakobsweg, visit jakobswegswitzerland.com