A helping hand
Compassion is the most human of emotions, good for those around us but also good for ourselves. That's why ZIS is finding new ways to help.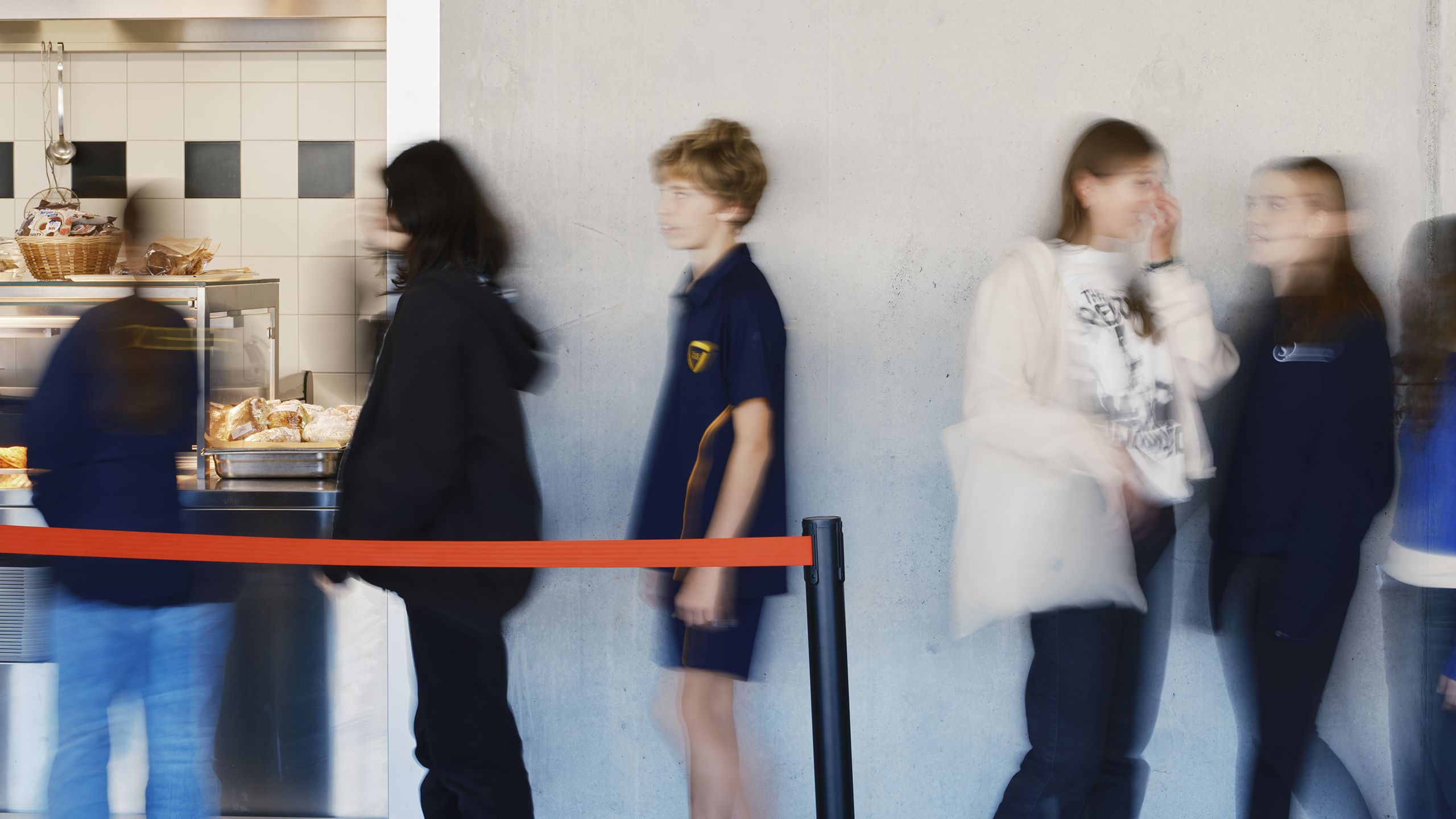 Shona Grade 7
Food waste initiative
Tackling food waste is a recent focus for the Middle School Eco-Schools Club. "The poster we designed helps students and staff better understand the impact of food waste on the planet, and what we can do about it. Hopefully this will help us tackle the problem here."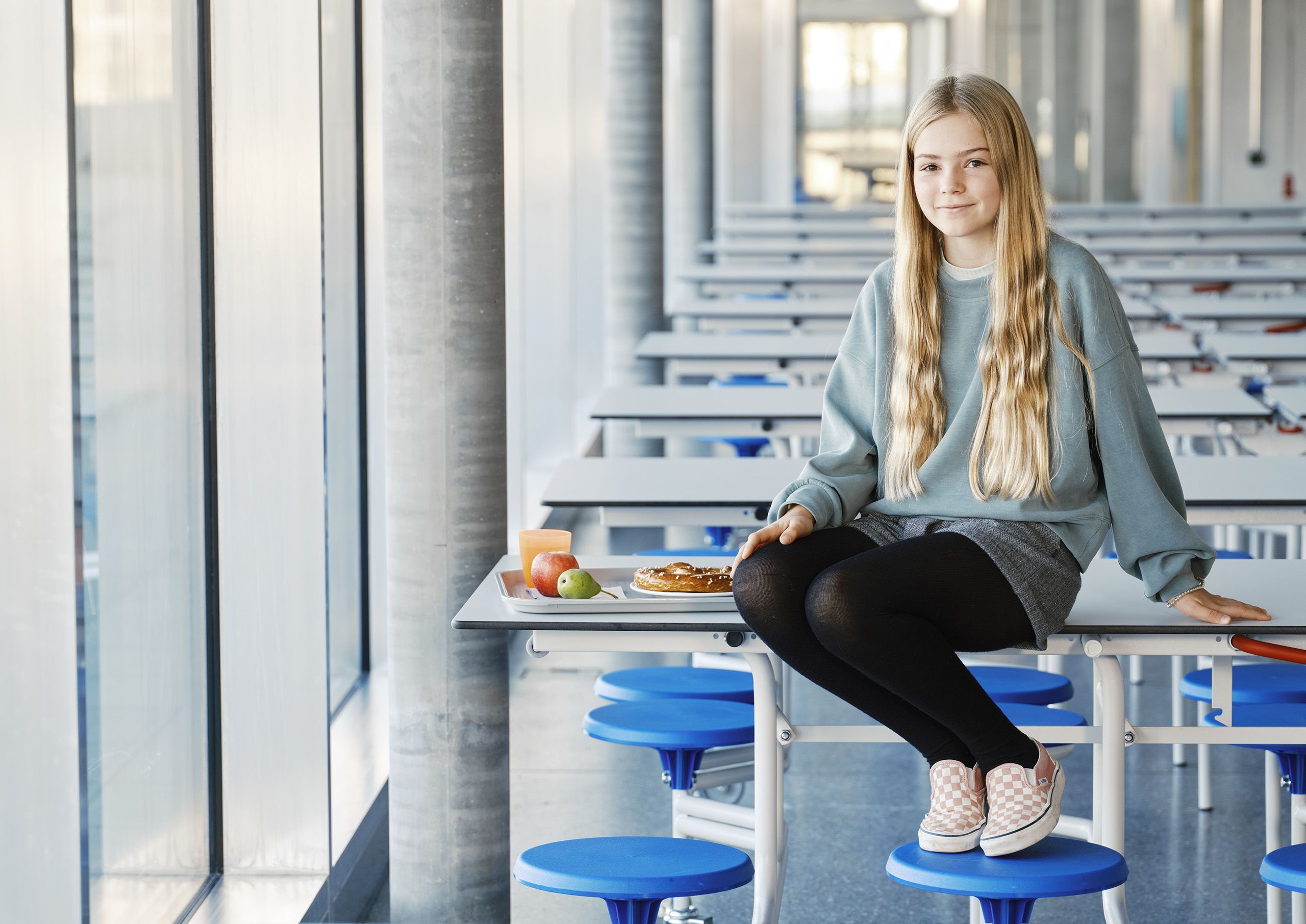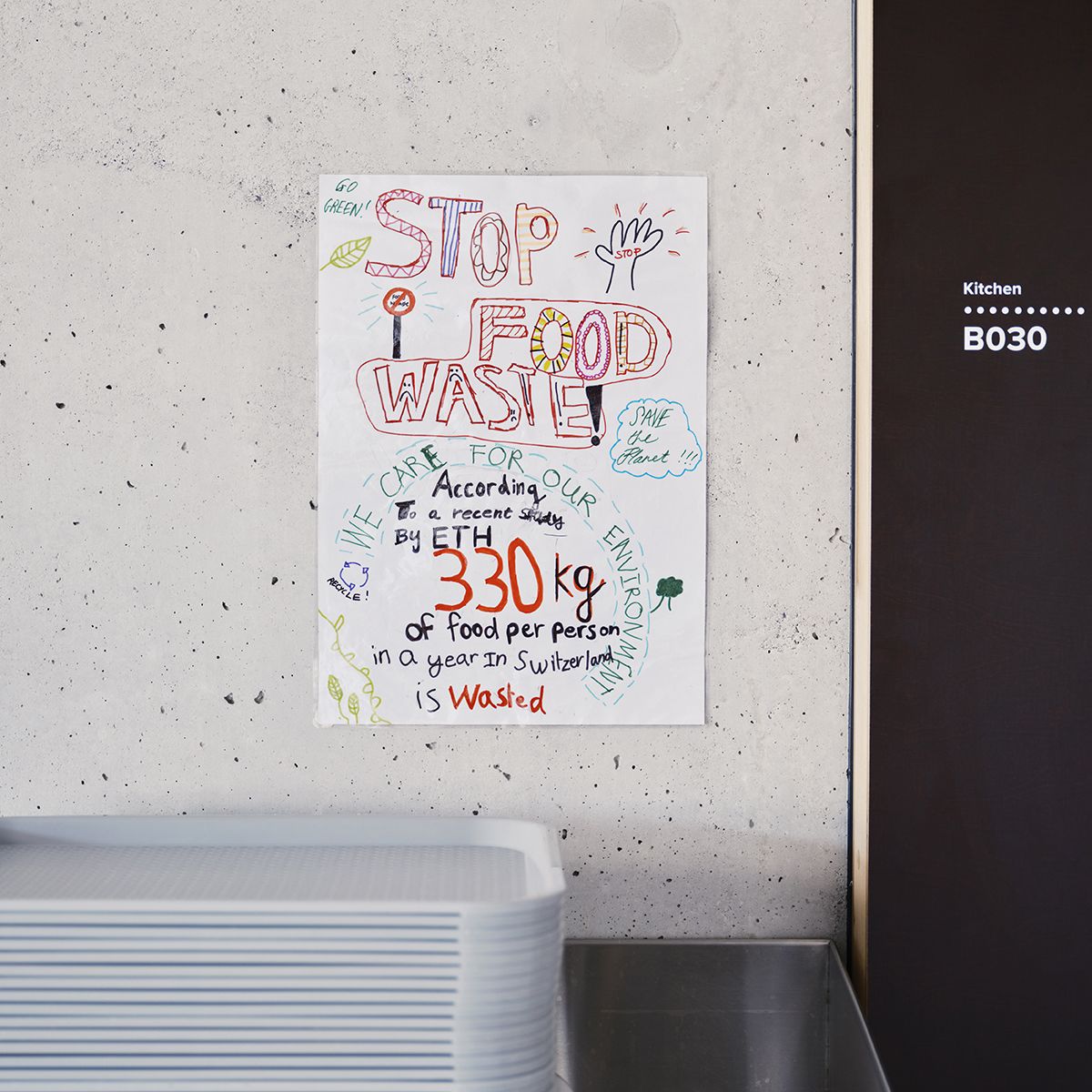 Item 1 of 2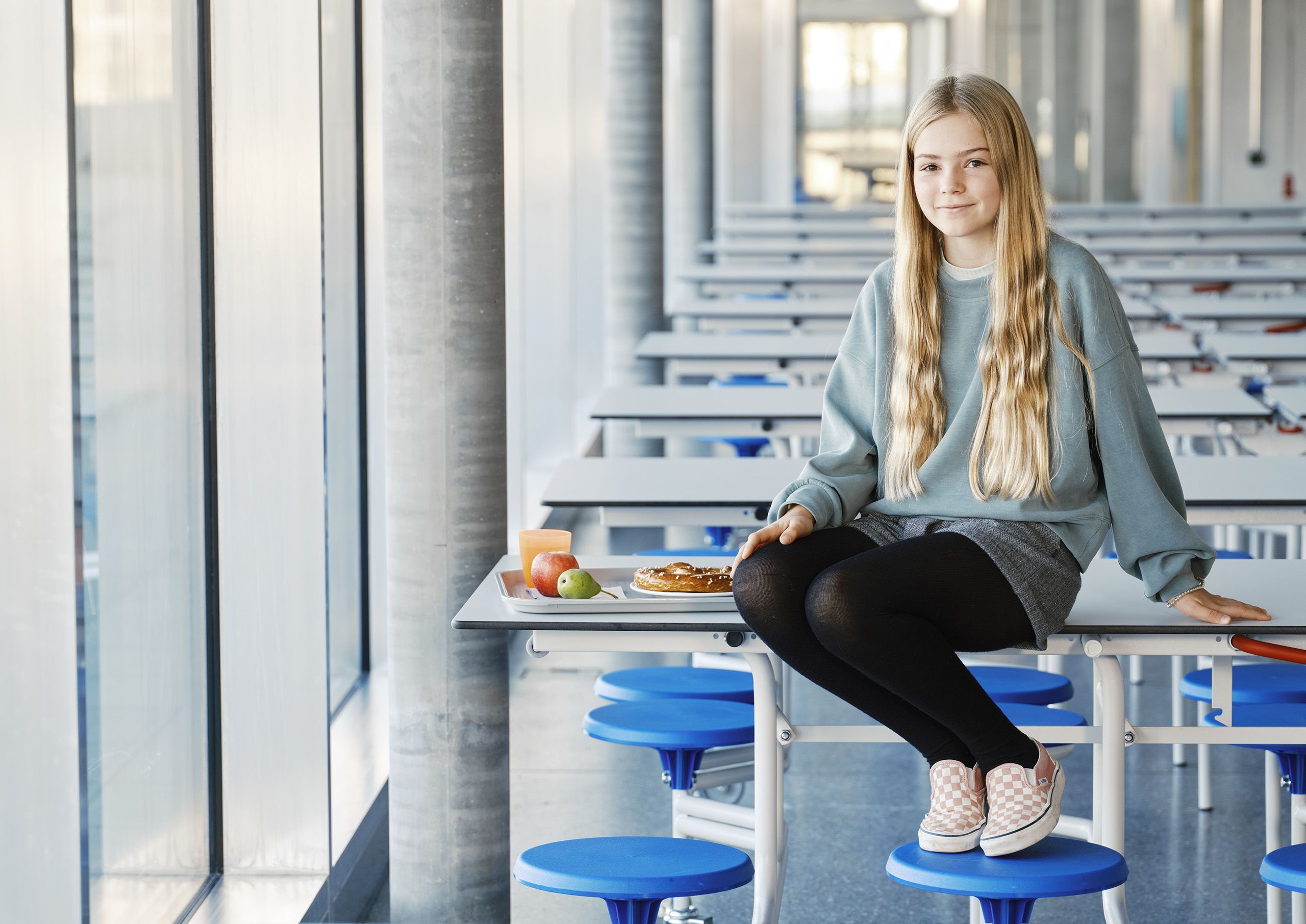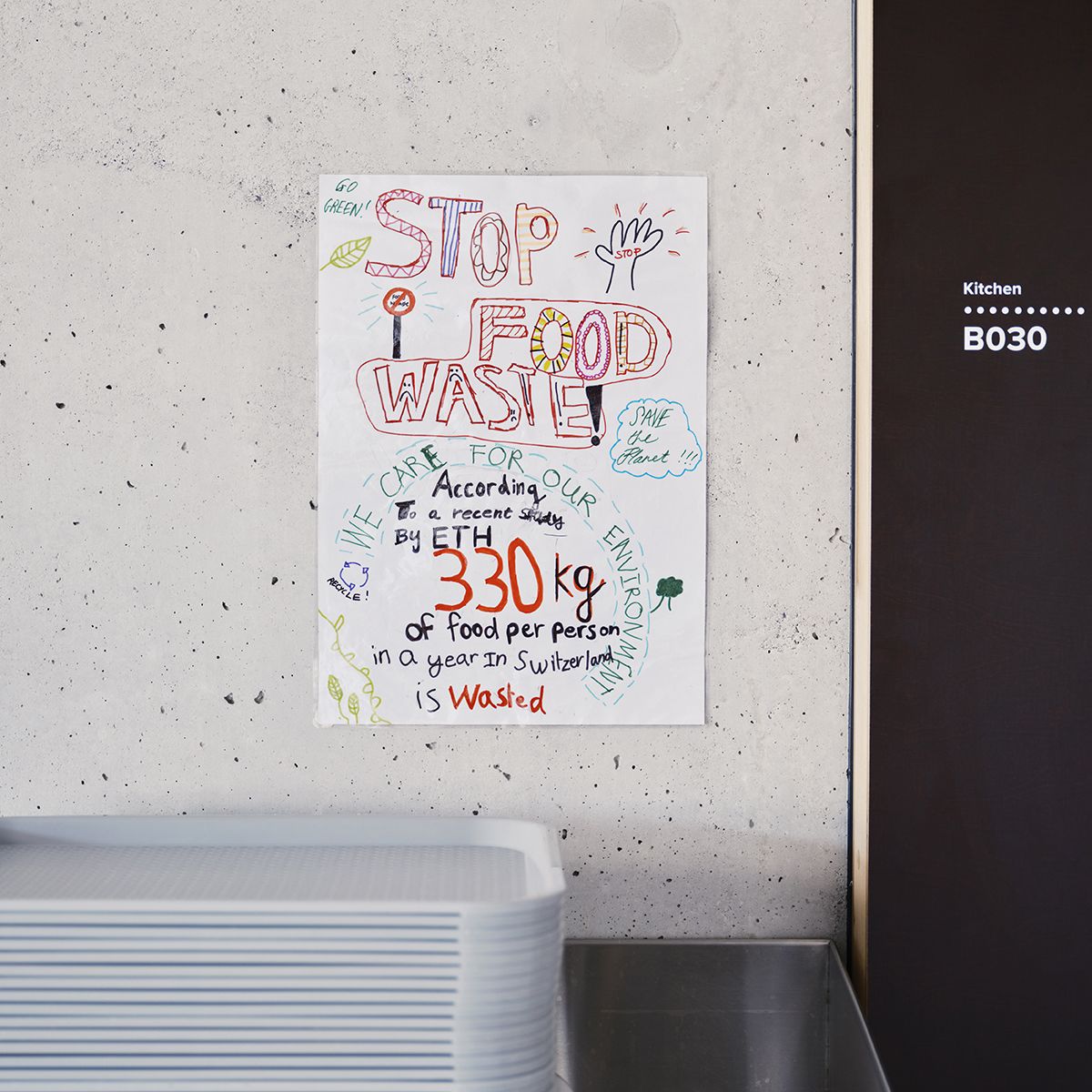 Like most of us, Grade 3 student Kori Taylor was deeply touched by the TV images of desperate Ukrainians having to flee their homes. "Every morning we'd look at the news and see bombs coming down and people leaving to go somewhere else," says Kori. "I felt really bad seeing people go through that."
Though only nine years old, Kori (Class of 2031, 2015-22) knew she wanted to do something to help. "I had an idea that we should have a sale to raise money for Ukraine," she says. She put it to her teacher, Kimberley Bentley, who connected her with the Student Council to help make it a reality. Kori's class then came together to make bracelets, earrings, bookmarks and clips to sell. They raised more than CHF3,000 for Save The Children's Ukraine appeal – with the school matching the profits to double the size of the donation.
"It made me happy that people really cared," says Kori. It also made her mother, Morven, extremely proud. "It was her idea, but it got bigger and bigger and it was really fabulous," says Morven. "It wasn't just about raising money, it was also about people coming together to demonstrate compassion. I think that's what sets ZIS apart: values are so integral – and compassion is something we see encouraged across the school."
Compassion is the most human of responses – and one that ZIS actively seeks to nurture in its students. A few weeks before she raised money for Ukraine, Kori took part in the school's second annual Compassion Project. Over four weeks in February, Lower School students learned more about what compassion and self-compassion are and how they can be practised in daily life. As part of the project, they were asked to observe fellow students practising acts of compassion.
We're really focused on building an inclusive, compassionate community, and every year we look at ways that we can do that
These "caught in the act" moments were posted on a Compassion Wall and included helping others put on gloves, inviting others to join in with games, picking up litter in the playground and comforting those who had hurt themselves in the playground.
"I loved seeing the kids so excited about seeing compassion in our community," says Janna Trontvet, Lower School Assistant Principal, the driving force behind the project. "Compassion is one of the school's core character standards – and one that feels more important than ever. We're really focused on building an inclusive, compassionate community and every year we look at ways that we can do that," she says. "But I think Covid and our current reality has made us even more intentional about it. I've helped a variety of kids this year – and I know other teachers have as well – who have seen something in the news or heard about something and just have such a willingness and such a good heart to help."
Issy and Sophia Grade 5
Ukraine fundraising project
Isabel, Sophia and Kori (Grade 4) came up with a self-made bracelet project in support of children in Ukraine, including all planning and organisation. "We were really happy that our classmates joined in, making yellow and blue and other beautifully designed bracelets. We sold loads at the booth, and raised more than CHF3,000."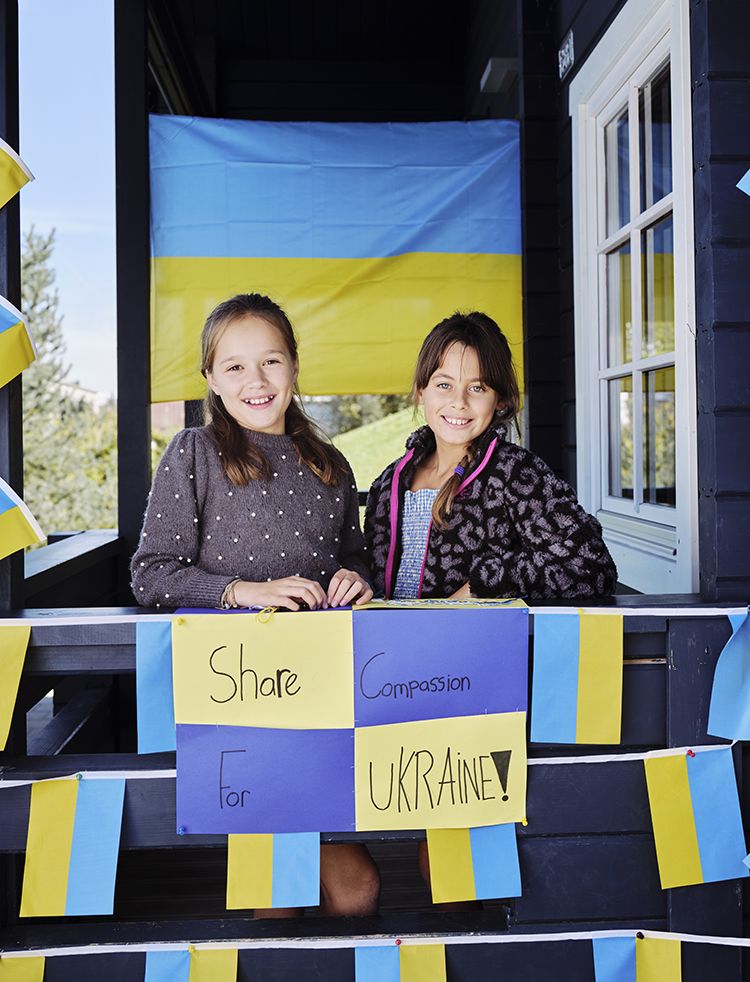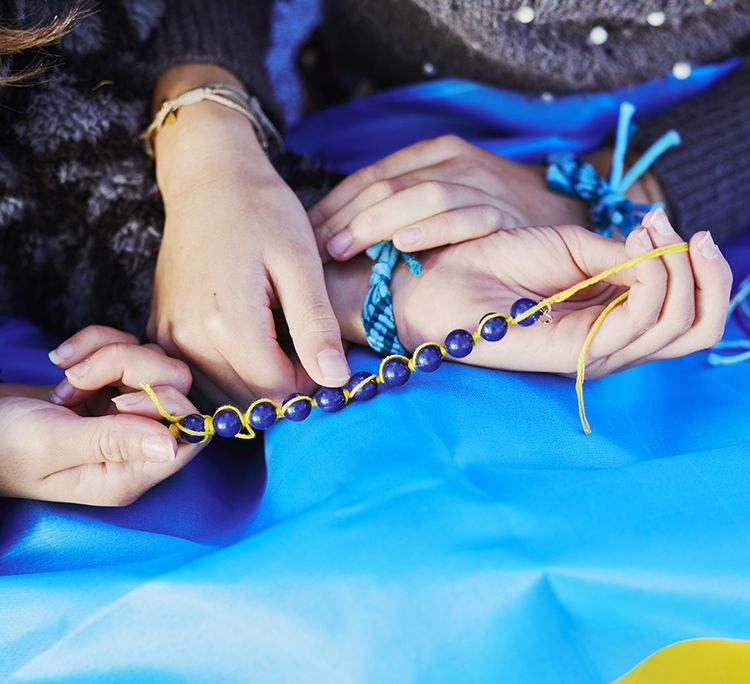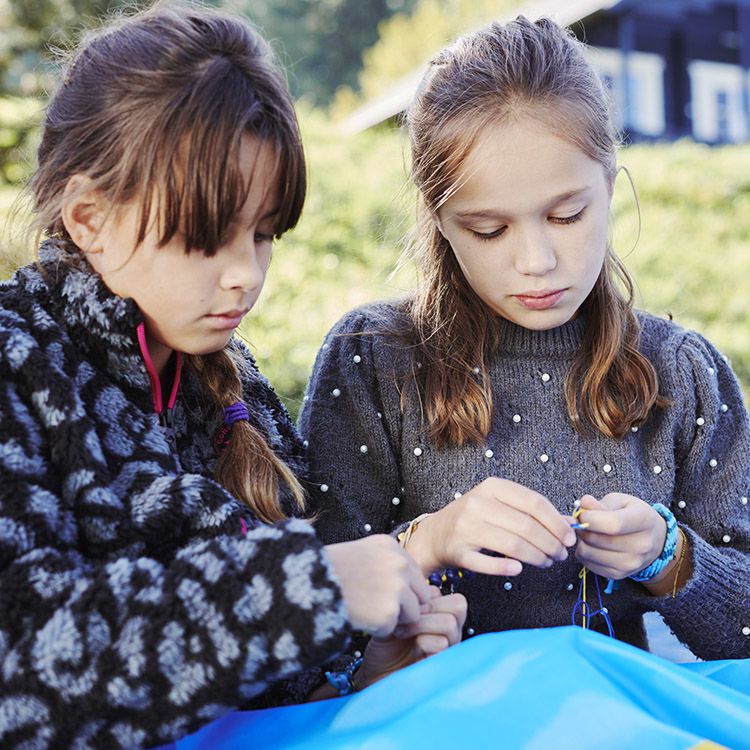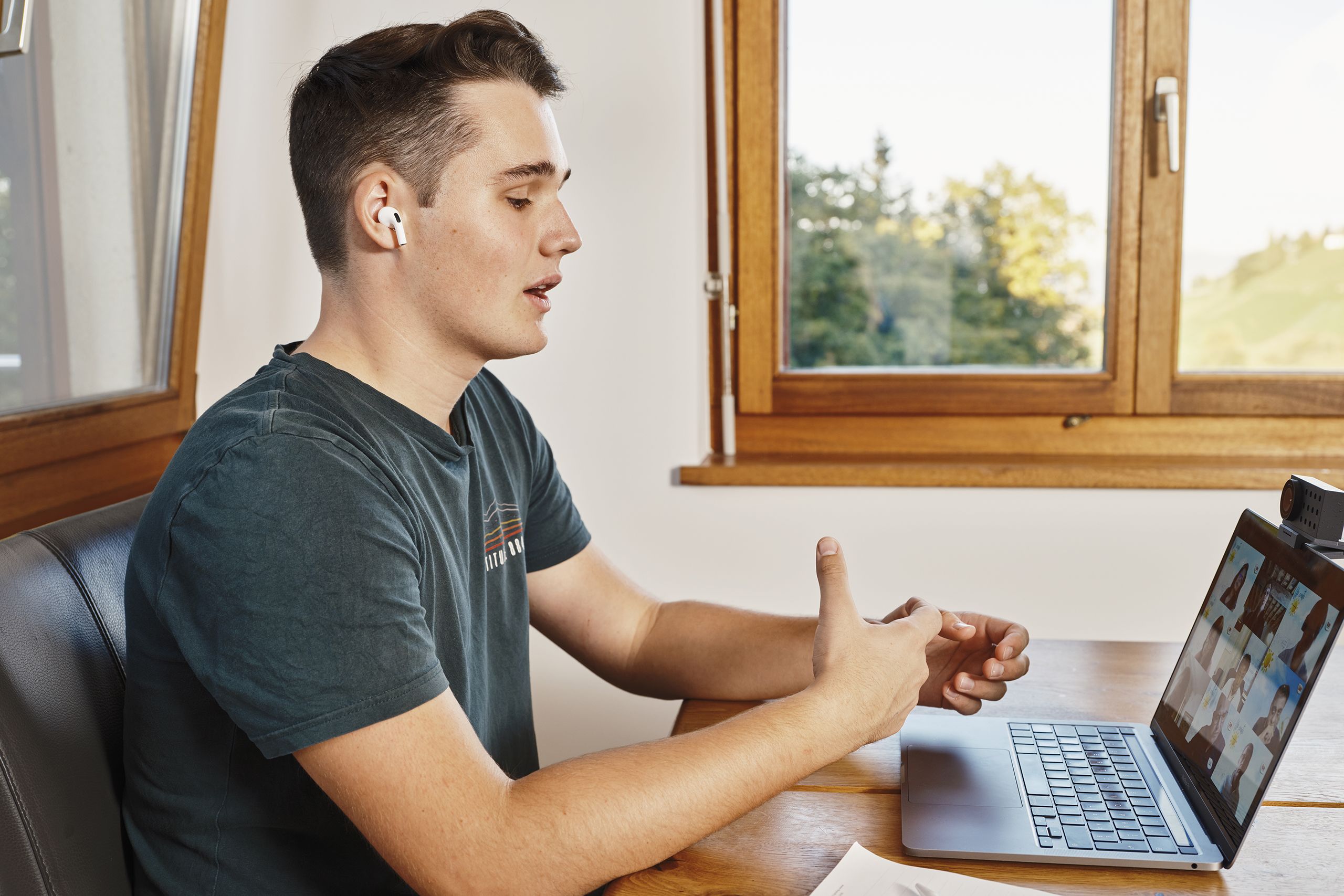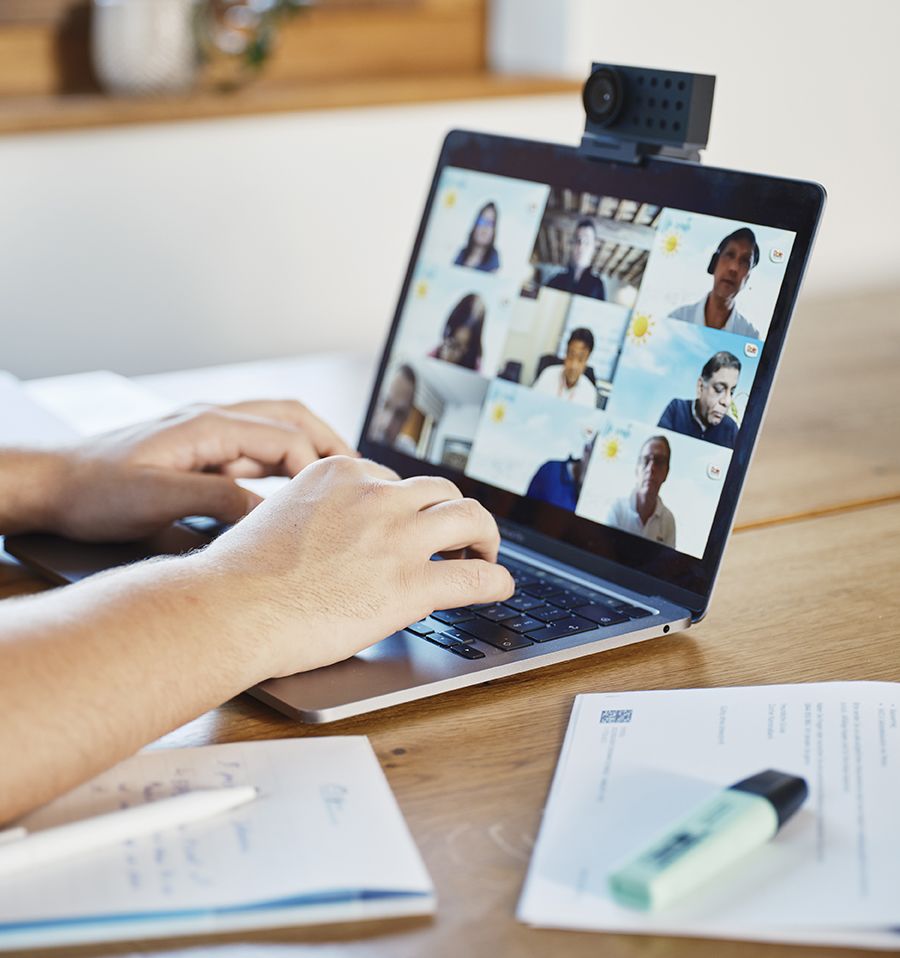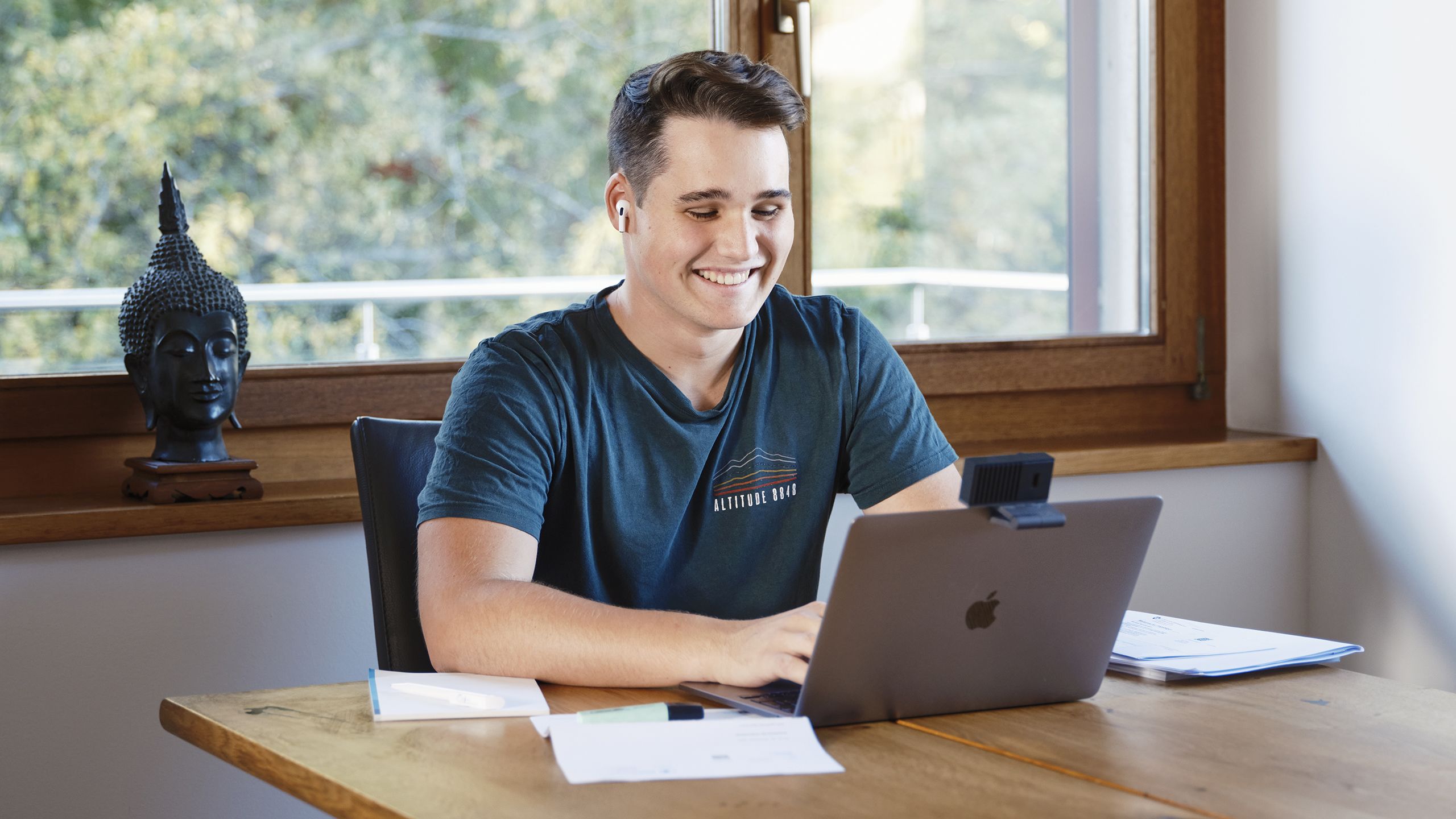 Item 1 of 3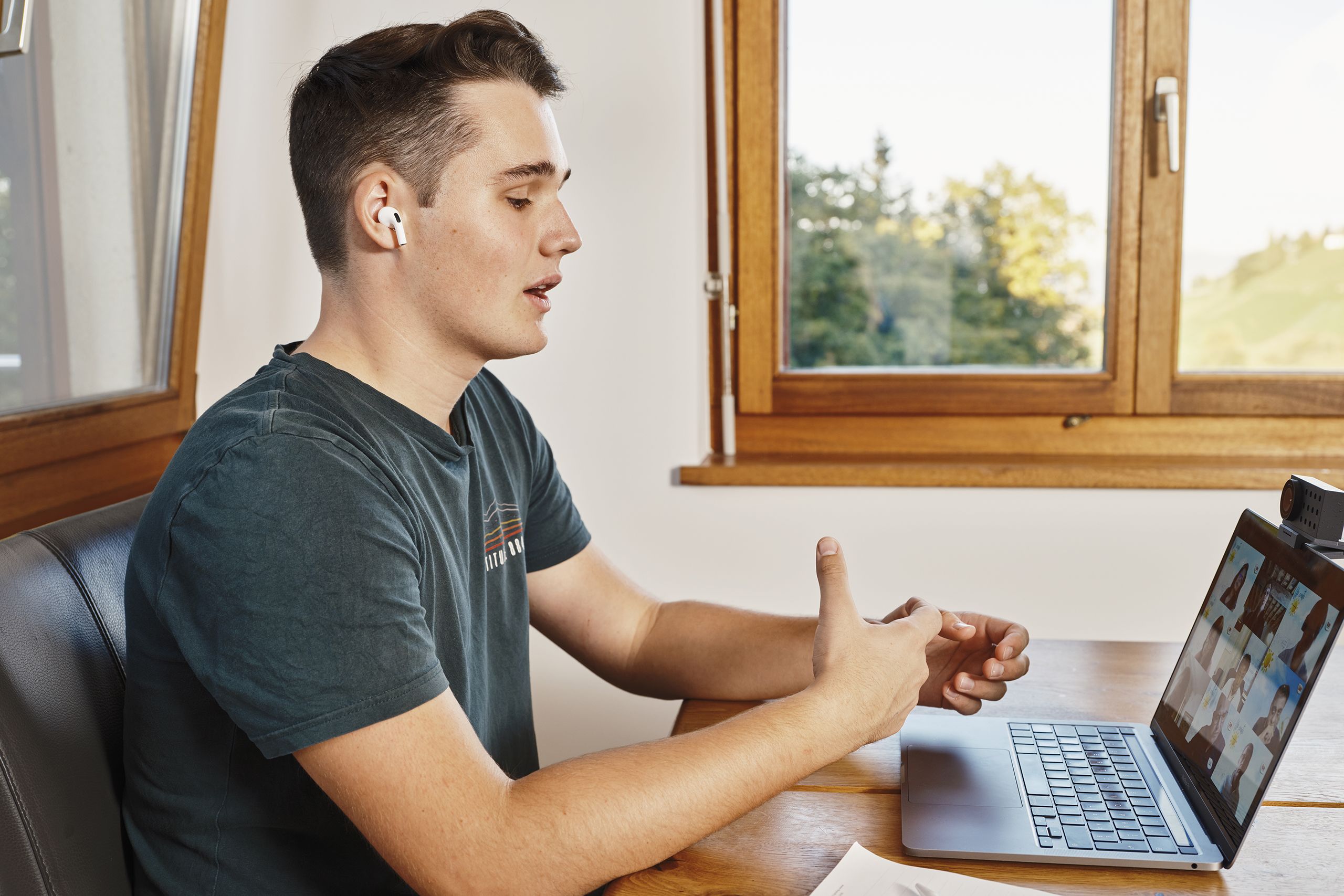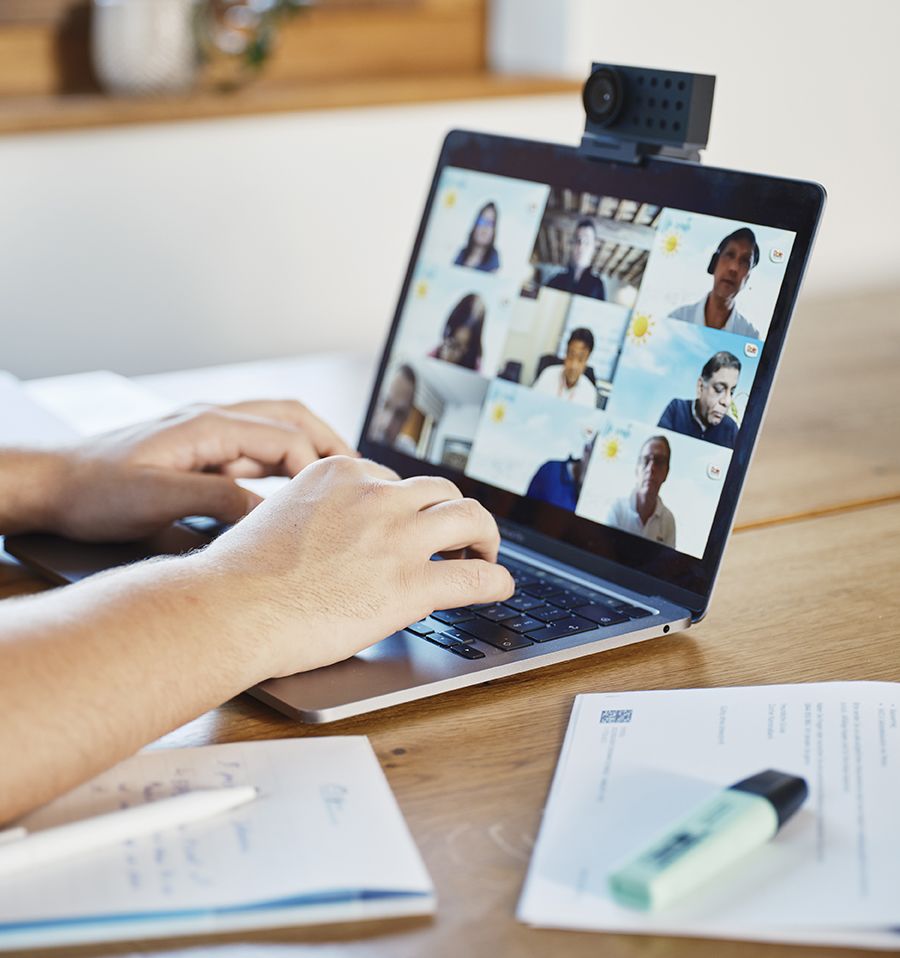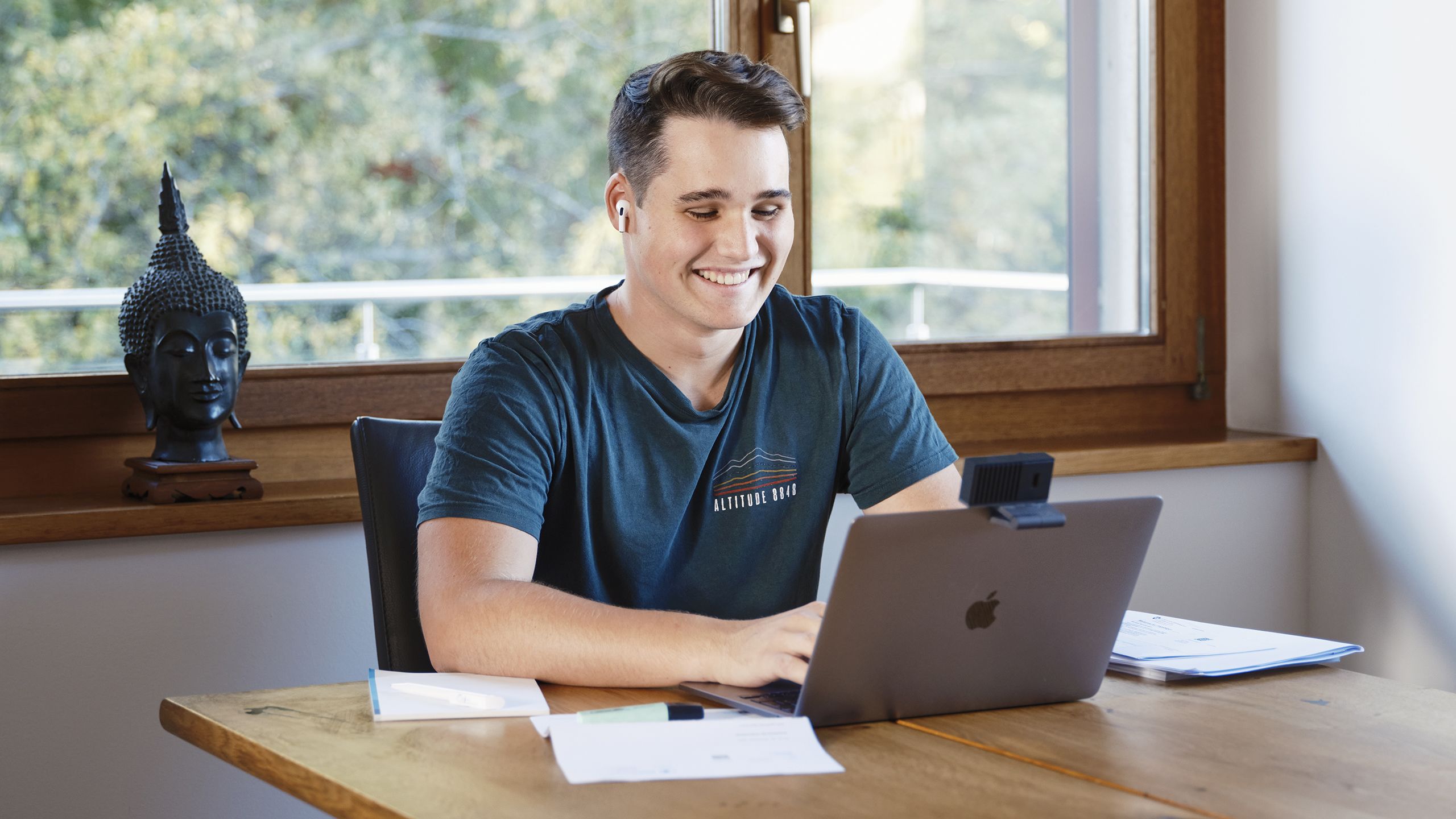 Oscar Grade 12
Youth peer education projects
Oscar Dohr dedicates his own time to work on projects facilitating youth peer education, to empower young people to create change. "I co-founded Youthtopia and represent young people at conferences and in board meetings for companies and NGOs around the world. I like connecting with like-minded people, as it gives me hope in a time when we are all facing great challenges."
Humans have an innate capacity for compassion, but research shows it's also something that we can cultivate and get better at. At the University of Sussex's School of Psychology, Dr Jenny Gu is working to further our understanding of compassion. She defines it as "the capacity to recognise suffering and its universality, be able to tolerate elicited feelings, and act to alleviate any suffering".
That suffering covers a range of negative emotions –including sadness, fear, anger, frustration and guilt. Compassion is different from kindness, says Jenny, because it is a specific response to suffering. "Remembering someone's birthday or making someone a cup of tea can be kind but not necessarily compassionate."
Jenny says that cultivating compassion not only benefits others but ourselves, too. "Compassion can help us realise how interconnected we all are in life, and view our experiences, and suffering, as shared rather than isolating," says Jenny. "We really are all in it together. It's no wonder, then, that it's linked to a range of positive outcomes such as better mental health and wellbeing, improved relationships, and greater happiness." She refers to a quote from Albert Einstein, who said that compassion helps us break the "optical delusion" that we are separate from each other. Einstein said: "Our task must be to free ourselves from this prison by widening our circle of compassion to embrace all living creatures and the whole of nature in its beauty."
A recent act of compassion proved especially rewarding for Marc Cannizzo, Class of 1975 (1970-75), who, like Kori Taylor, was also moved by the events taking place in Ukraine. Marc, a financial services trainer who lives in Bucharest, reached out to an old AISZ classmate, Dirk Kuyper, Class of 1975 (1970-75), whose wife is Ukrainian, to ask if there was anything he could do to help. When Dirk said his wife's sister and niece were trying to flee Odessa, Marc immediately offered to go and meet them at the border and bring them to his home. "It was a no-brainer," he says, despite not having seen Dirk in person since they graduated. "What bonds us is the family atmosphere we had back at AISZ in the 1970s. It's like long-lost relatives."
Marc met Dirk's wife's family members in a border town and brought them back to Bucharest where they stayed for two and a half weeks before they could get the visas that would allow them to join Dirk and his wife in the United States. "It was just a wonderful experience. It turned my house into a home. They made borscht for me and the mother painted my portrait."
Society benefits when people have the requisite degree of compassion or empathy, and there's a great deal of room for it in the business world. I think compassion is a necessary part of the job. You don't have to be harsh to succeed. I owe that attitude to the school and to my parents
When Marc was at AISZ, compassion wasn't taught explicitly, but it was ingrained in everyday life. "It was just simply the way we treated each other with respect and the way the teachers treated us as adults. There was always an expectation that one should be kind and tolerant." He credits the staff and teachers for leading by example. "Auggie Zemo, the Director at the time, just exuded a sense of compassion and tolerance."
The value of compassion is something that has stayed with him throughout his life and career. "Society benefits when people have the requisite degree of compassion or empathy, and there's a great deal of room for it in the business world," he says. "I've managed people, and I think compassion is a necessary part of the job. You don't have to be harsh to succeed. I owe that attitude to my school and to my parents."
Nathan Taylor, Middle School Social Studies Teacher and Social and Emotional Learning Working Group Chair at ZIS, agrees that compassion comes from the top down. "There are some truly remarkable human beings that teach here," he says. "I feel really lucky to work at a place that's full of people who are constantly challenging me and challenging each other to be the best versions of ourselves." When it comes to social and emotional learning, putting it into practice is also vital, he says – which is what makes the Compassion Project so successful. "It's a muscle that we have to train," he says. "What the school does so well is give students a lot of opportunities to practise the skill with others."
Nathan has run focus groups with parents to get their views on the school's social and emotional curriculum. "Interestingly, they compared ZIS students – not only their own but other students at the school too – to other kids in their lives, and they noticed this really amazing contrast. Politeness was a word that came out, and the helpful spirit of students – these were things that they noticed in ZIS students that they maybe hadn't noticed in some other kids."
It doesn't go unnoticed in the school corridors, either. "When you walk through the hallway, it's just amazing what you see students and teachers model in terms of our character standards," says Janna. She points out that compassion comes in different ways at different times as part of ZIS life, and that it doesn't have to be grandiose gestures every time.
"These little acts of compassion throughout the day make such a massive difference in how our community feels. The Compassion Project is something really great that we do, but it's just one little bit of what's happening every day here."