Athletics and Activities (ATAC) - ZIS Lions
The ZIS lions are back, and the rugby squad leads the pride.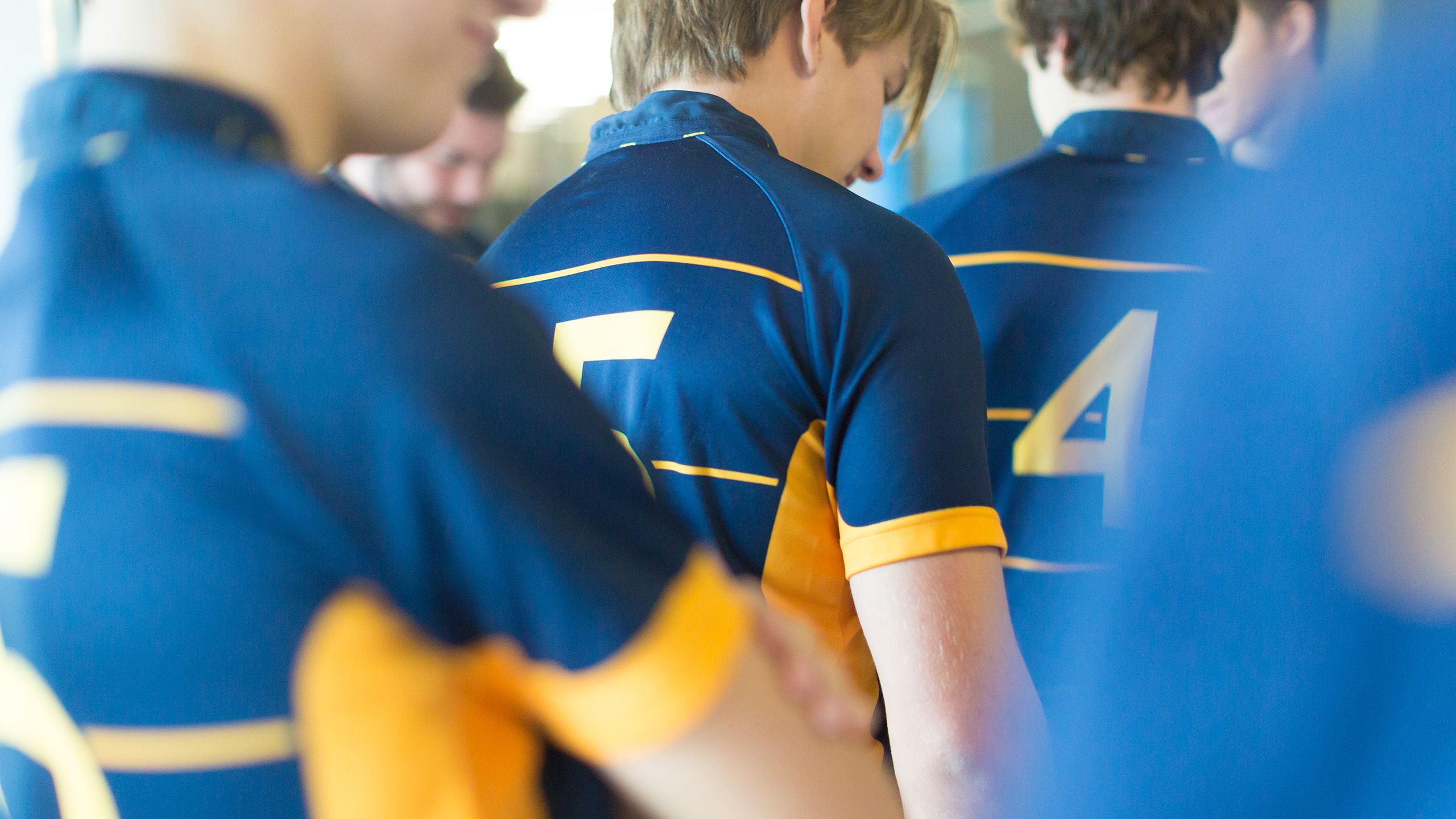 As a long-time symbol for the school, the lion – majestic, proud and strong – is an obvious choice, but it's only recently that ZIS has started putting the regal feline back in the spotlight. 
"When we go to compete at other international schools, they all have an emblem, a mascot, a logo – usually an animal, which I think is an American tradition – but although the lion has been around since the start we've never had a strong identity around it," explains Nick Bentley, Director of Student Life. 
In fact, until recently the sports teams competed in a variety of colours. But this year a new blue and gold uniform – echoing AISZ team kits – has been introduced, with the lion logo appearing on some outerwear. "We want to improve our sense of community," says Nick, "and part of that is the look of our athletics teams and our student life programmes. We want a real sense of identity." 
And since all lions need their own den, clearly marked as their home territory, that has become the focus of a new project for the school, thanks to funds raised at this year's gala. "We've identified spaces to create The Den (Upper School) and Den Jr. (Lower School), which will be for hospitality for visitors – not just for sports, but for drama and other activities," says Nick. 
One section of the school that has always taken the colours and identity very seriously is the rugby team. Coach Steve Burnham has been at the school for 23 years, as a PE teacher and a rugby coach. He has seen the sport grow from a tiny squad of 18 to numbers in excess of 50 today, playing for two age-group teams – the Junior Varsity and Varsity. 
And team spirit, united under the lion banner, is something Steve is keen to nurture. "It happens naturally but we also have a few things along the way to help, such as 'the rack' for scorers of their first try, the 'tackle tunnel' and a team song – this year it was Oasis's Wonderwall." 
One of his former students, South African Keith Rowe Wilson, recalls that the lions name was always taken very seriously by the rugby squad. Keith, Class of 1998 (1996-98), has fond memories of his time playing under its banner, particularly in 1998. That year was an incredibly successful one for the side, as they strung together an impressive unbeaten streak – particularly as so many AISZ students were completely new to the game. "It was definitely a niche sport until we started doing well! There were always guys in the school who enjoyed playing rugby, but activities like basketball, swimming, football and track and field were the top-tier sports. Rugby was a bit of an outlier. By the end of our bumper, undefeated year, it was a big deal – we were top of the pops." 
"It's about pride. We are the lions and we don't want to let down the lions who have gone before us."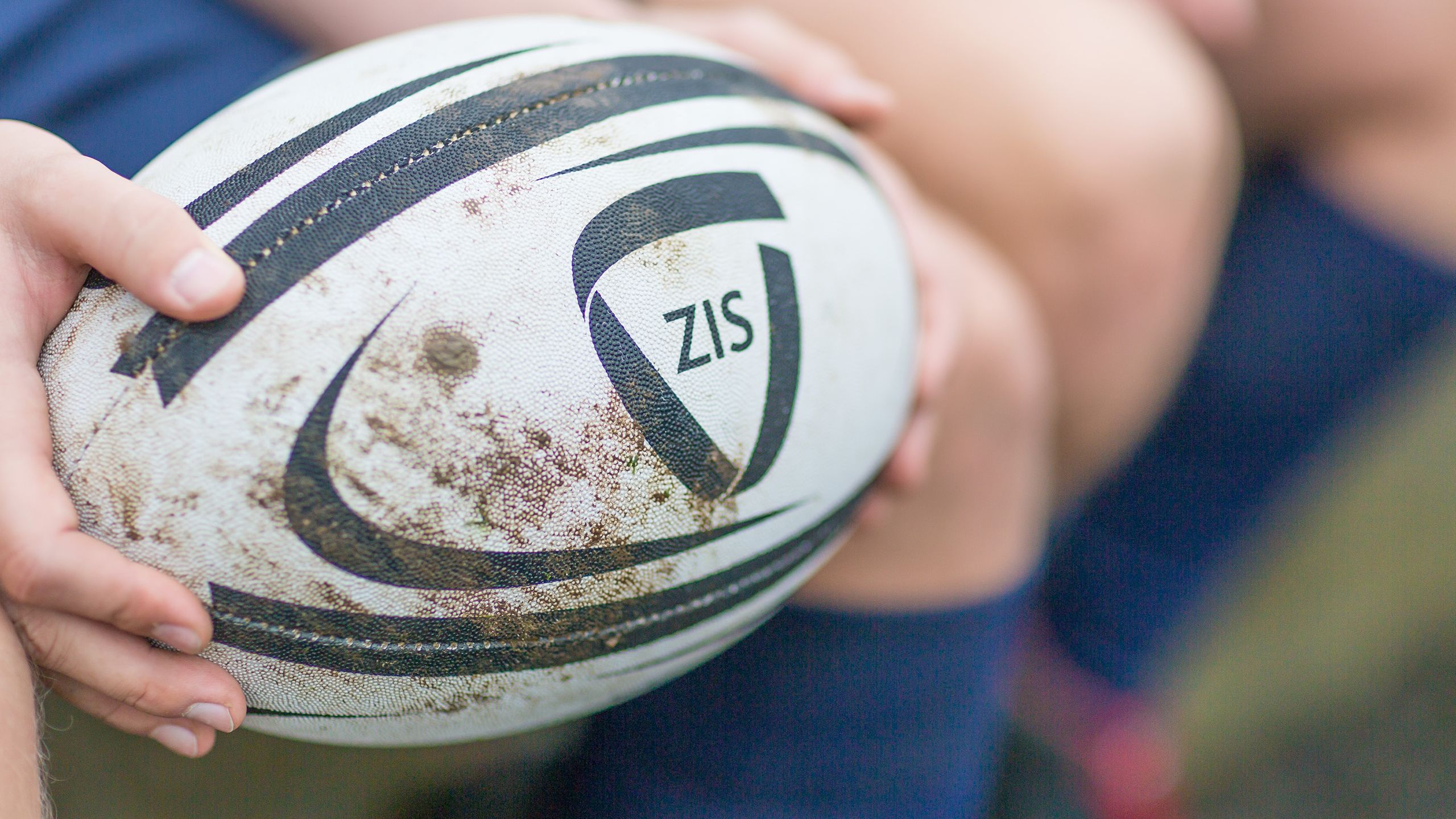 Fast forward to today and 2015/16 has been a successful season for both teams, with the Varsity team winning the Zuoz Invitational Tournament and the Zurich Invitational sevens as well as topping ISST Division 2, a first for ZIS and a major achievement. Current co-captain Alex Burnham, Grade 12, says that the aura of alumni like Keith is present around today's squad. "Typically the lion represents pride," he says. "We are the lions and we don't want to let down the lions who have gone before us." 
And Jack Birchall, Grade 12 and Alex's Varsity teammate, agrees: "Each year it maybe takes a little time for the team to gel properly, but it quickly happens. A lot of us have been playing and travelling together since Grade 9, so we're all mates. Off the pitch we spend plenty of time together, and on the pitch we know we can really trust each other. It's a great feeling." 
Steve thinks that now all sports teams have a sense of shared identity it will benefit both performances and atmosphere. "When you come into our home it's going to be tough for you," he says. "We are lions, and we're proud of our pride!"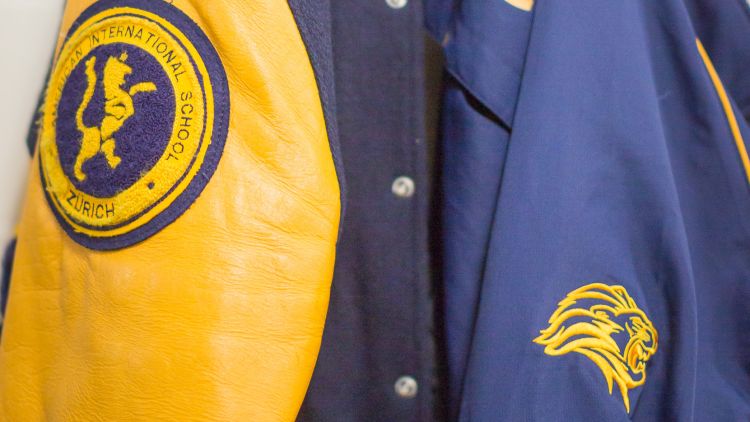 Success The Varsity team topped their ISST table in 2015, a first for the school and a major achievement.
"The sense of camaraderie and team spirit is what makes rugby so wonderful; on the pitch we all become brothers and we get the job done."
Tom Strachan, co-captain of the Varsity Team