Work, Learn, Grow
Private offices. Open-plan offices. Pods. The design of working and learning spaces has transformed over the past 50 years and, in 2020, the focus is all about effective environments in which to grow.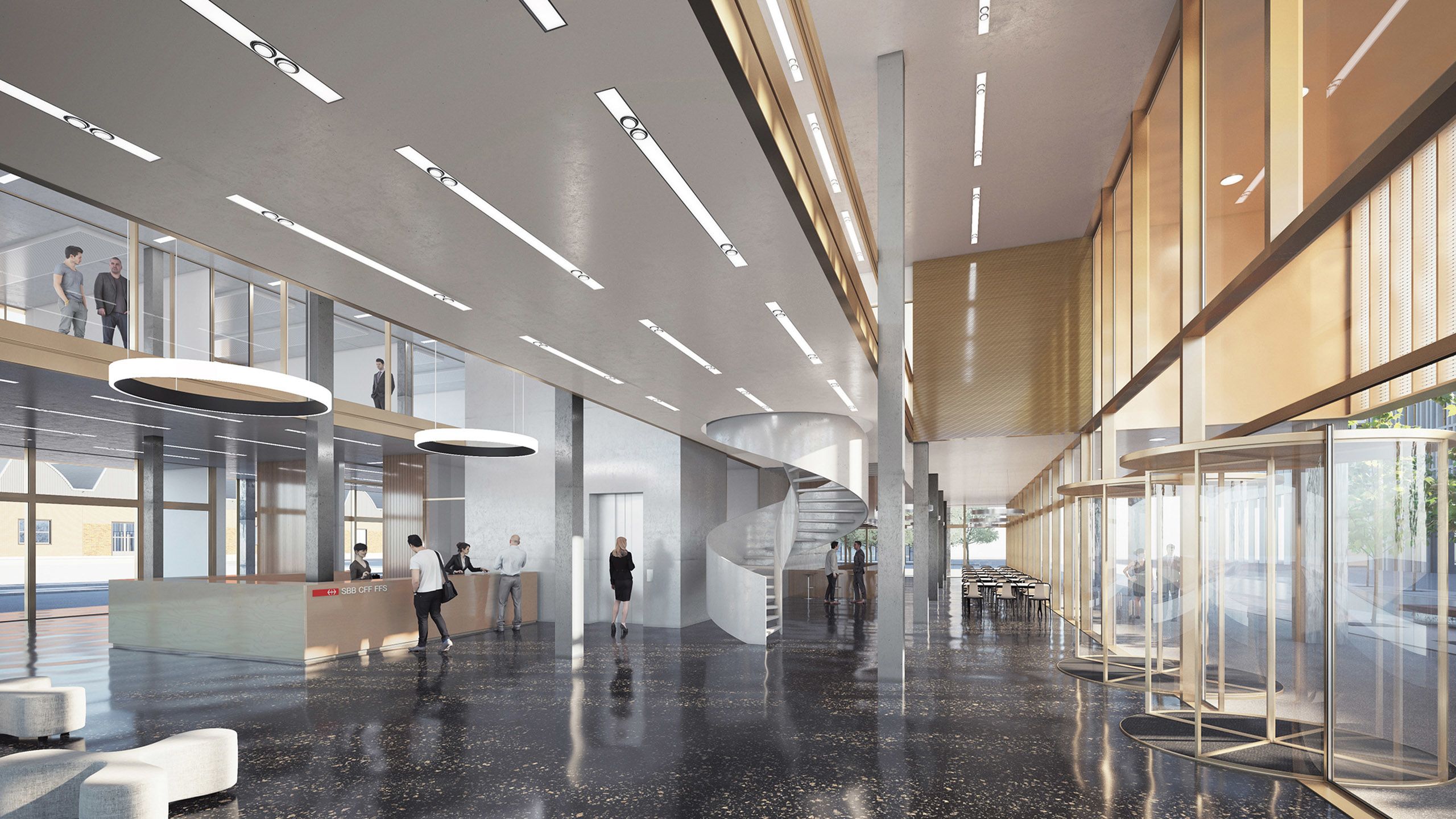 Space to connect
Double-height spaces were used for social areas at SBB's offices to encourage people to come together in informal ways and create a sense of community across the company.
Work in the 21st-century involves being able to handle change on a scale our 20th-century counterparts would have found unimaginable – and, perhaps, horrifying. From tech to big pharma, companies around the world want to hire people who are adaptable, thoughtful and willing to rise to the challenges of a fast-moving world. In other words, they want to hire learners.
Thriving in this new landscape demands different skills. Critical thinking, communication and being able to learn on the job are at a premium. But what does this mean for the workplace? Most of us still work in the open-plan layouts introduced in the mid-1960s, despite the fact that they are often not conducive to learning and development. (Back then, the idea was that open plan offices would break down hierarchies and improve creativity.) So, how can workplaces support a learning culture? How can we design new buildings and repurpose old ones to nurture these new skills? And where in the world can we look for inspiration?
For Yassir Osman, Class of 1982 (1979-80), founding partner of Zurich-based architect practice MOKA, flexibility and a cooperative approach are vital. Housed in a former factory that once manufactured supermarket scales, MOKA embodies the changing world of work. "The growth of European cities forced out heavy industry, leaving large, vacant lots," says Yassir. "Converting these former industrial buildings into office space or mixed use was how MOKA made its name." MOKA's office is designed for sharing; its light, voluminous spaces feel more like a workshop than a formal workplace. "There's no walnut veneer here," he jokes. "The walls are covered in industrial screed so that we can build models and stick stuff to the walls."
The drive for openness – physical as well as mental – was what originally fuelled the move to open-plan offices, but, as anyone who has worked in one knows, they can have major drawbacks. To reduce noise and provide privacy, Yassir takes inspiration from village communities. "Breaking down large, open-plan spaces into different neighbourhoods and public squares, in the same way that a village works, lets people move around depending on whether they need privacy or interaction," he says.
It's an approach that's worked well for many of MOKA's clients, from insurance giant AXA to SBB Swiss Federal Railways. For AXA, the project involved transforming a 1960s heritage-listed building from small offices into a more flexible, space-efficient open-plan design. Fixed furniture was removed and relocated to the building's core, noisy copiers rehoused, and the bulk of the space fitted with rails supporting heavy-duty curtains.
At SBB, where MOKA redesigned the offices of Swiss Federal Railways' IT department, the brief was shaped by its staff's love of Post-it Notes. "I had this idea that IT staff are supremely digital, but I'd never seen so many Post-its," Yassir recalls. "This meant they needed lots of space to put them up, so we introduced grooved cladding and magnetic panels that double as whiteboards. These can be carried between workspaces, so teams can cooperate."
To facilitate serendipitous meetings, double height spaces were added to act as social areas. Linking these every two floors lets staff move through the building without using the central stairs, allowing space for an atrium staircase with double-height steps that serve as seating. "It encourages people to meet and exchange in informal ways, helps build connections between departments and creates a sense of community in the company as a whole," says Yassir.
Dr Peter Bacevice, a social scientist at the University of Michigan in the US and director of research at HLW, a global architecture and design firm, agrees that to design good workplaces, architects need a deep understanding of businesses and their staff. "Well-designed workplaces can help attract talent, promote health and wellbeing, and symbolise commitments to sustainability," he says. "Start with developing a shared understanding of the business and then think about how the work environment can support it."
Peter believes that variety in a workplace – in seating, space size and social areas – is important, and says that a learning culture, too, can be fostered by design. "Put work on display; every industry can do this in different ways, but showing prototypes and finished products, and displaying information and metrics, helps everyone learn," he says.
According to Jim Childress, an award-winning architect and a director of Centerbrook Architects and Planners, it's all about achieving a balance between sharing and being able to escape: providing people with spaces in which they can work alone, alongside breakout areas to work on projects with colleagues.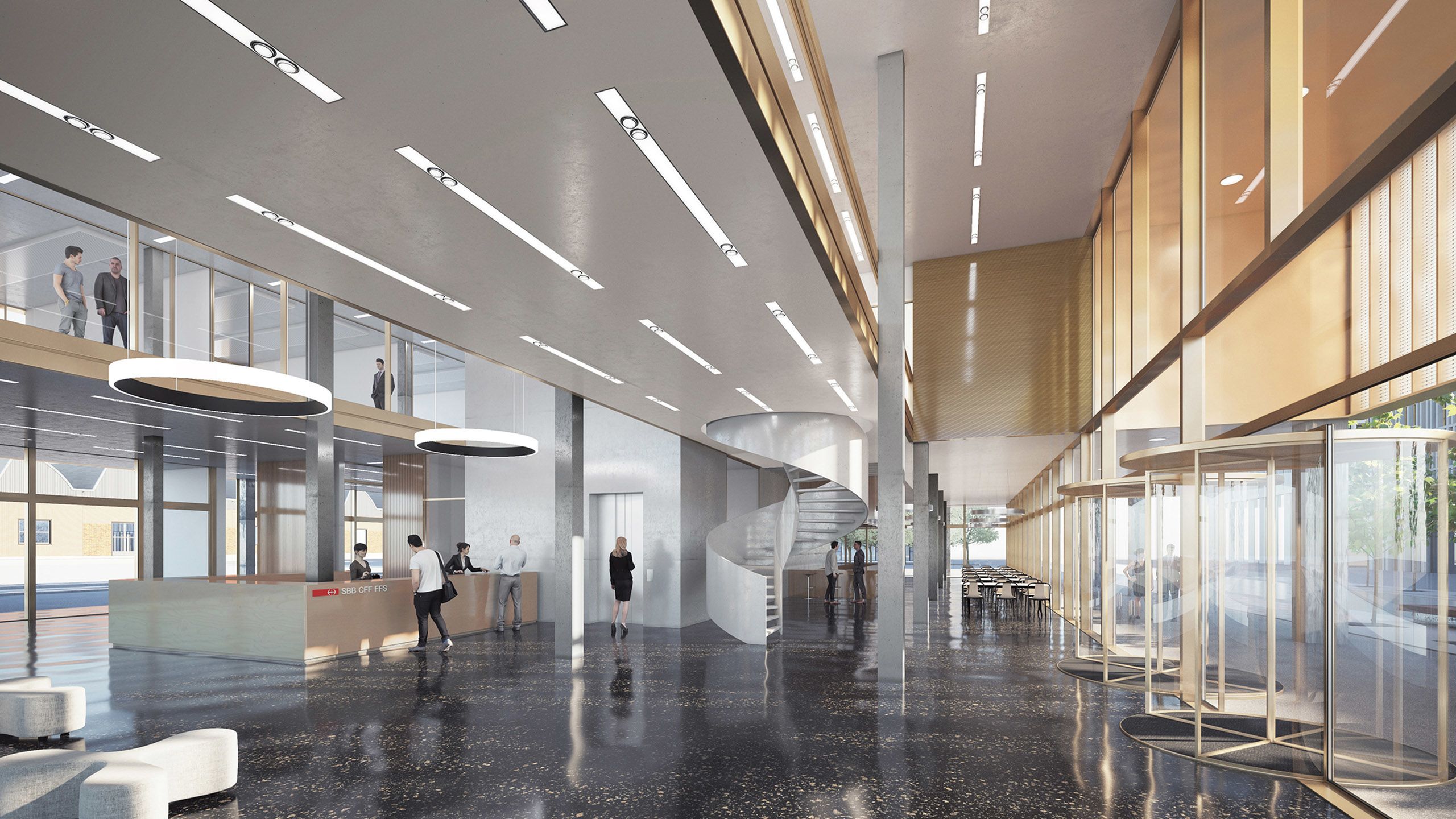 Flexible space
Transforming AXA's offices involved converting the floor plan from a traditional cell structure to a flexible, agile workspace – while bringing the qualities of the modernist architecture from the 1960s back to life.
"Ideas are today's most valuable commodities, but the days of the lone genius are over. Good ideas come from cooperative working – that's why effective workplaces are vital"
"Being willing to work with others takes confidence and happiness – and intimacy is at the heart of that," says Jim. "But it's also about flexibility and having a clear identity. The modern, more global, mobile and connected workplace is all about working together. And as an architect, I believe that the right physical environment is crucial to enabling that to happen."
Which is why at Centerbrook's offices, in an old water mill on Connecticut's Falls River, intimate spaces are standard. "The old factory has three major rooms. No-one has a private office, not even me, and we all have the same sized cubicles. We like them – they comfort people and provide a place people can personalise," he says.
"A decade ago it was harder to hire young staff. Now we can't hire everyone who wants to work with us. I put that down to our culture. Young people want to belong to something."
Intimate surroundings are also important for the world-class scientific research carried out at Cold Spring Harbor Laboratory, one of Centerbrook's longstanding clients. "The big thing I learned from Cold Spring is that science at this level is really intense. People are very driven, they work long hours, and the intensity of their work requires solitude. They need to be able to close the door," Jim says.
To translate this into architecture, he designed a workplace with small, intimate spaces, as well as places where groups of five to 10 colleagues could gather. There's also a dining hall where scientists can meet regularly, while the outside environment provides space to think.
"The building provides a protective cocoon where you can concentrate on work, and when you need to escape from that, there are these small group spaces and the outdoors. It's had a big influence on me, and it's a big contrast to other warehouse-like labs that make it hard to feel you belong," he says.
In a world where boundaries between work and home, and public and private, are blurring, and many people can – and do – work almost anywhere, Yassir argues that physical workplaces are becoming more, not less, important. "Ideas are today's most valuable commodities, but the days of the lone genius are over. Good ideas come from cooperative working – that's why effective workplaces are vital."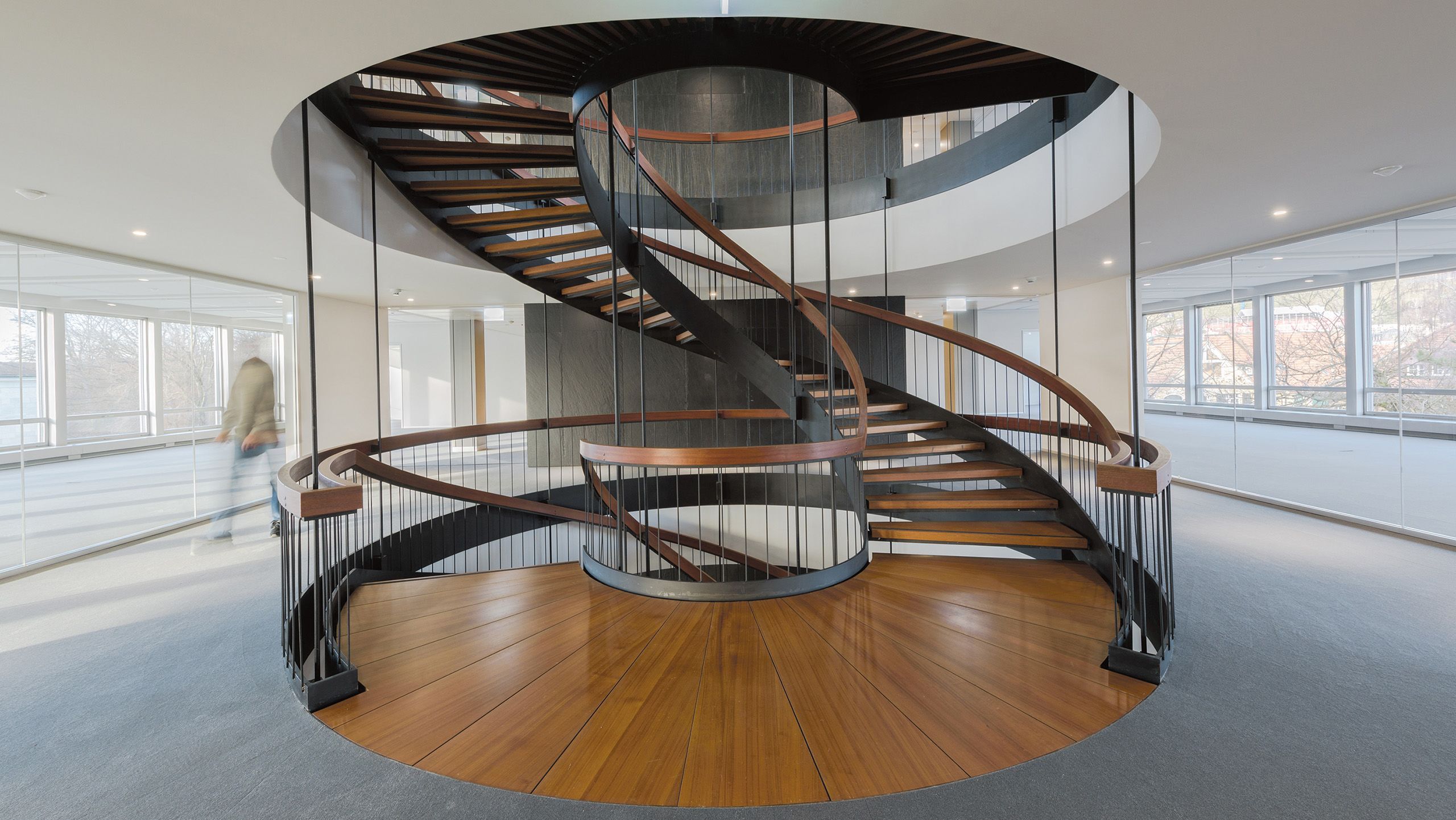 Our New Middle School

"Bigger art spaces and workshop areas will fuel students' imagination and creativity and provide opportunities for working together"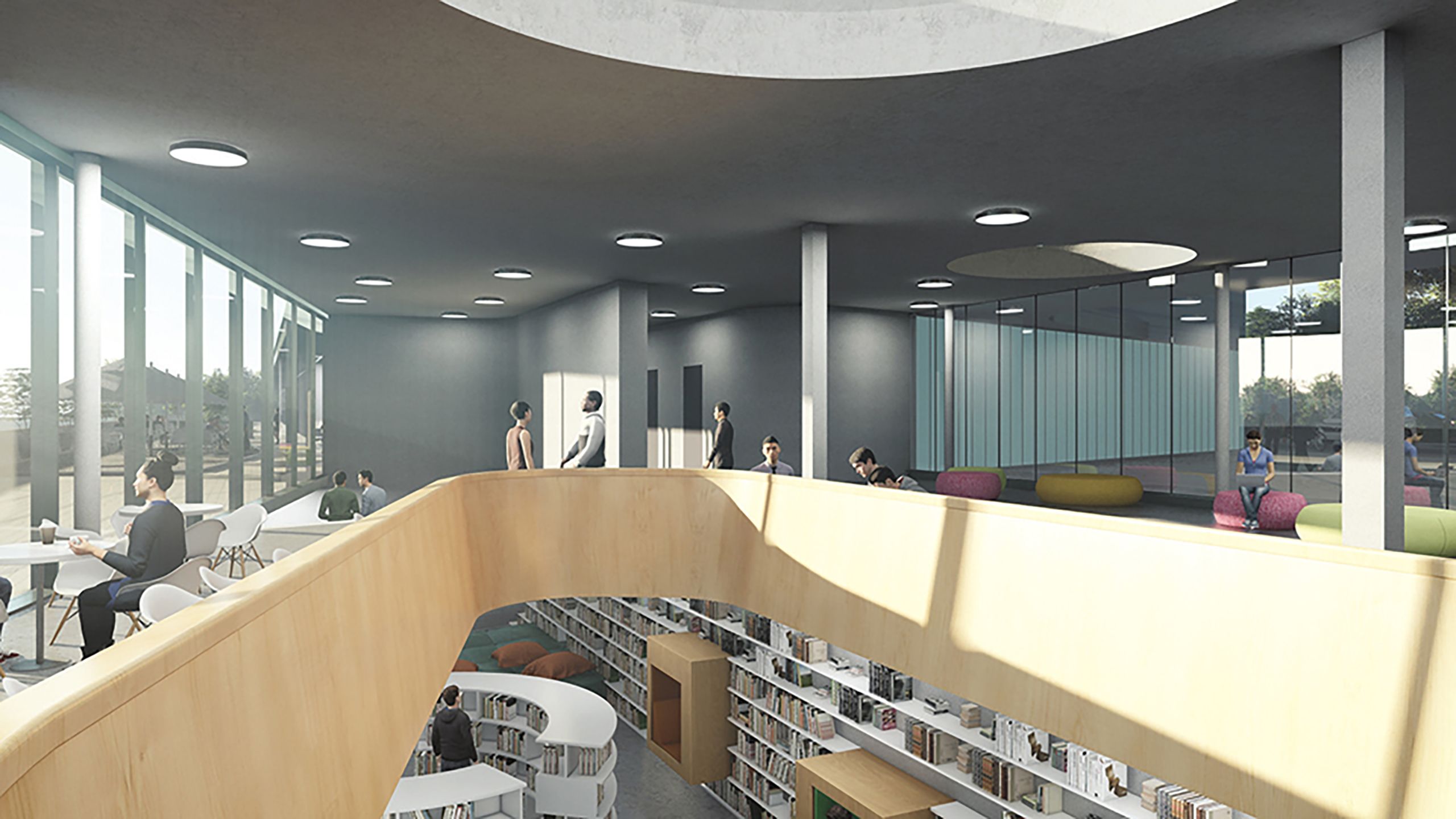 As Middle School Principal, David Wood has a keen eye on life after school. "Teachers often say that we're preparing students for jobs that don't yet exist, but I think that's always been true," he says. "What's different now is the pace of social change: it's so rapid, and future workplaces are changing too."
At school, this means greater focus on concepts, interdisciplinary skills and values, and less emphasis on subjects in silos and content. Assessment methods are changing too, with grades taking a back seat to mastery.
"Kids learn naturally by trial and error. They don't come to kindergarten obsessed with grades, we do that to them," says David. "Providing a safe environment for kids to fail is incredibly important. Focusing on skill, competence and conceptual understanding is what motivates kids to learn."
This has been a driving force behind the new project to build a purpose-built Middle School physically connected to the Upper School. According to Hans Fischer and Matthias Kneubühler of AMZ Architekten, the architects behind the project: "The building is planned as a 'learning landscape', with different-sized classrooms, outdoor areas and artistic spaces in different usable areas. By connecting the school buildings, various facilities can be shared by Middle and Upper School students. Close proximity makes learning very efficient."
David is excited about the impact the environment will have on learning. He says: "Bigger art spaces and workshop areas will fuel students' imagination and creativity and provide opportunities for working together. There are many great new features – flexible learning spaces, a media centre, a makerspace area, dedicated STEM classrooms, music rooms and a theatre, for example. There's also an exciting new triple gym, part of a private/public partnership with the local authority in Adliswil that will mean we can share our facilities with the local community.
"And, importantly, sustainability is at the project's heart. Our students are passionate about environmental issues and, as the building takes shape, they will be involved in the way their new environment looks and feels."
To find out more about the new Middle School, visit www.zis.ch/new-middle-school
Visit the Voices webpage to download or request a copy of Voices Spring 2020.