Parent Power
The American International School of Zurich was founded with the vision and effort of parents. Today, the Parents' Association remains a vital part of school life.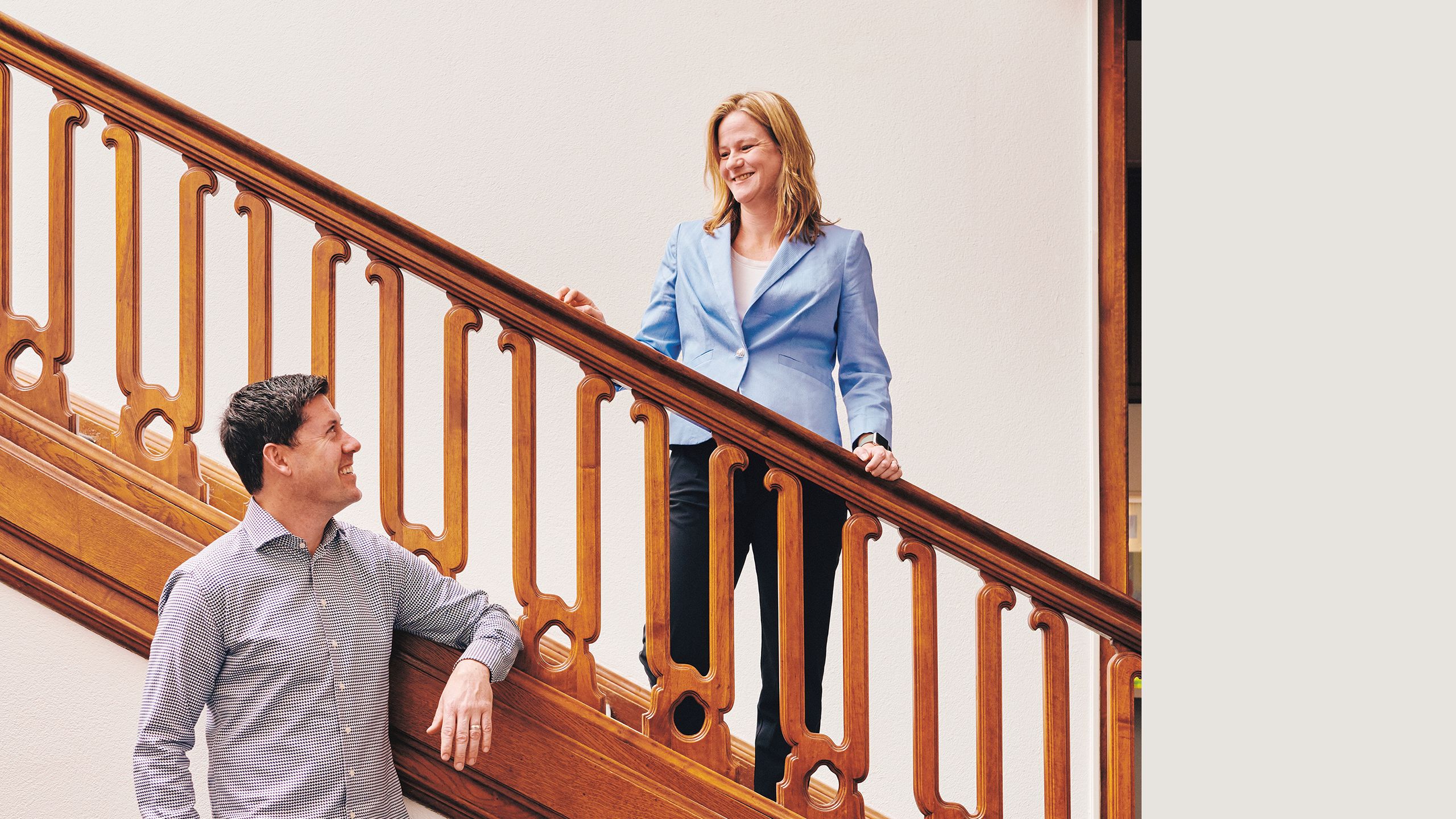 On the Villa staircase
Pat Wyant, PA President (to January 2020), and Rebecca Coyle, Secretary
It's 56 years since a 14-year-old Creighton Smith – then a surfing teenager from California – accompanied his father up the steps of an elegant Swiss villa at the top of a Kilchberg hill. Creighton, Class of 1967 (1963-67), saw a space thatwas ideal for kicking a soccer ball about. His father, whom he describes as "a miracle worker, a pioneer", had grander designs: the founding of a new international school.
Parents have always had a huge role to play in the life of ZIS, from the very first conversation about the need for a new school back in January 1963, to today's multi-functional Parents' Association (PA). The modern group works hard to welcome new families, build the ZIS community and support the school's leaders – and in the early days such partnership was instrumental in the very foundation of the school.
"One key factor was that every one of the nine parent couples originally involved were 100 per cent committed," says Creighton. Over spring and summer, they would meet twice a week for updates, knocking on doors for support. "The goodwill was extraordinary. I don't know where my dad found the time, and he almost died during the process when he suffered appendicitis with complications. It took a lot of determination to get the project off the ground."
More than two decades later, parents again played a critical role during Peter Mott's time. Peter started working at AISZ in 1987, became head in 1989, led the school to the merger with IPSZ in 2001 and became head of ZIS until 2012. "I needed them all the time," he recalls. "They were extremely supportive, and the air of collaboration was incredibly important."
The PA then was largely focused on organising community events – still one of its main, and vital, functions. "But I felt there should be more. I pulled them into accreditation committees and other school bodies where they could help leaders shape the school – that's how you can create a healthy dynamism in the school community," says Peter.
And as the role of the PA developed, it became Peter's go-to group, offering its views to help inform the decisions made by the school's leaders. "They were a crucial sounding board for me – their input into proposed new initiatives was always helpful, and I valued that partnership when it came to strategic planning."
Gretchen Du Peza was one of the PA presidents during Peter's 25 years at the school. A former business administrator, she found herself leading the PA for two years from 2002 – the result, she says, of "being in the wrong place at the wrong time!" After the merger to create the new ZIS in 2001, it fell to Gretchen to bring together one cohesive parent body across the four separate campuses. "Parents of little children are used to being very hands-on," she says. "Later, it's a lot less personal, but the school needs just as much support. Trying to balance the two was a challenge. We had to try to lose that culture of two different schools – the 'We've always done it this way' approach – and stress that we were ZIS, one school."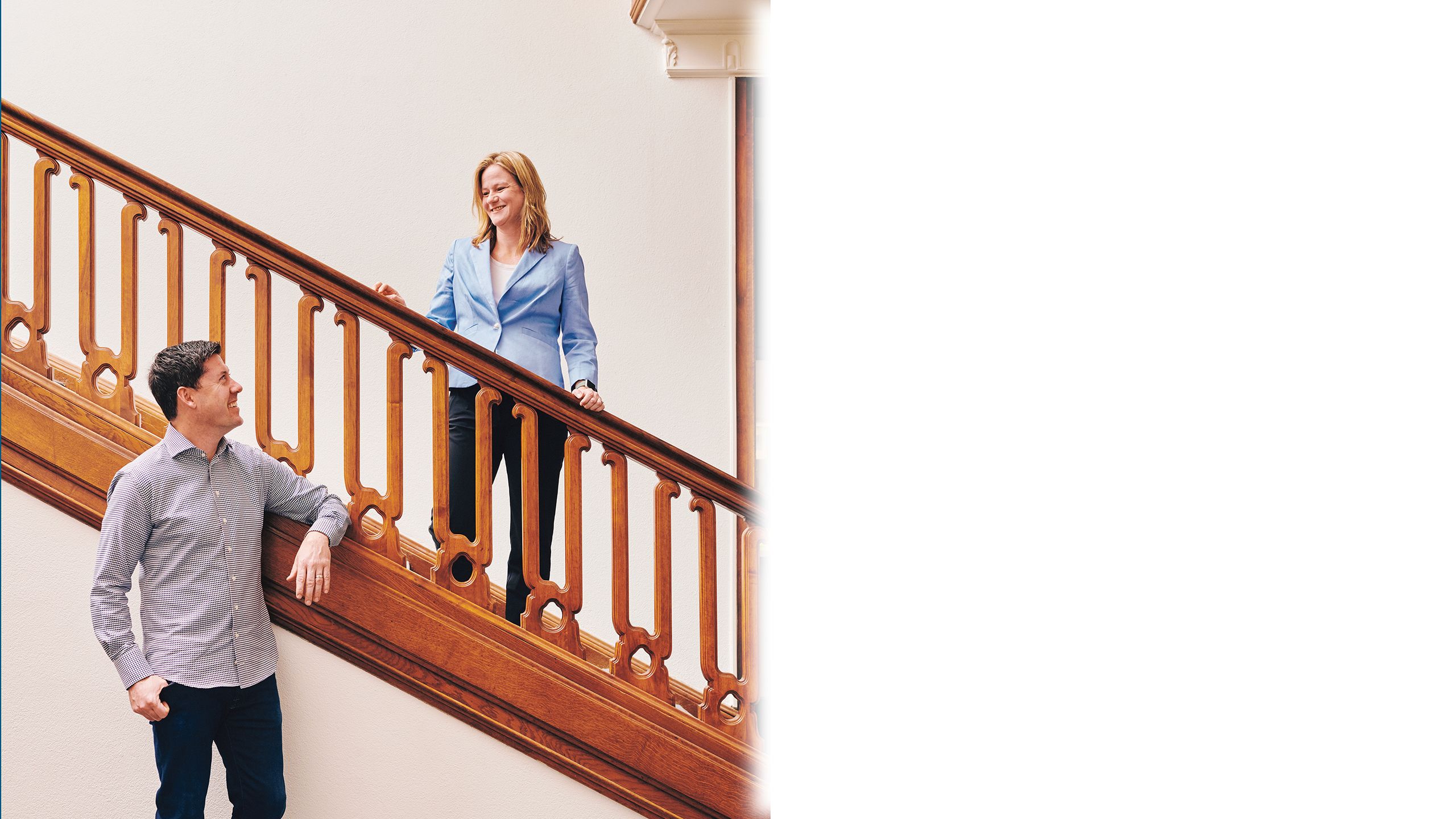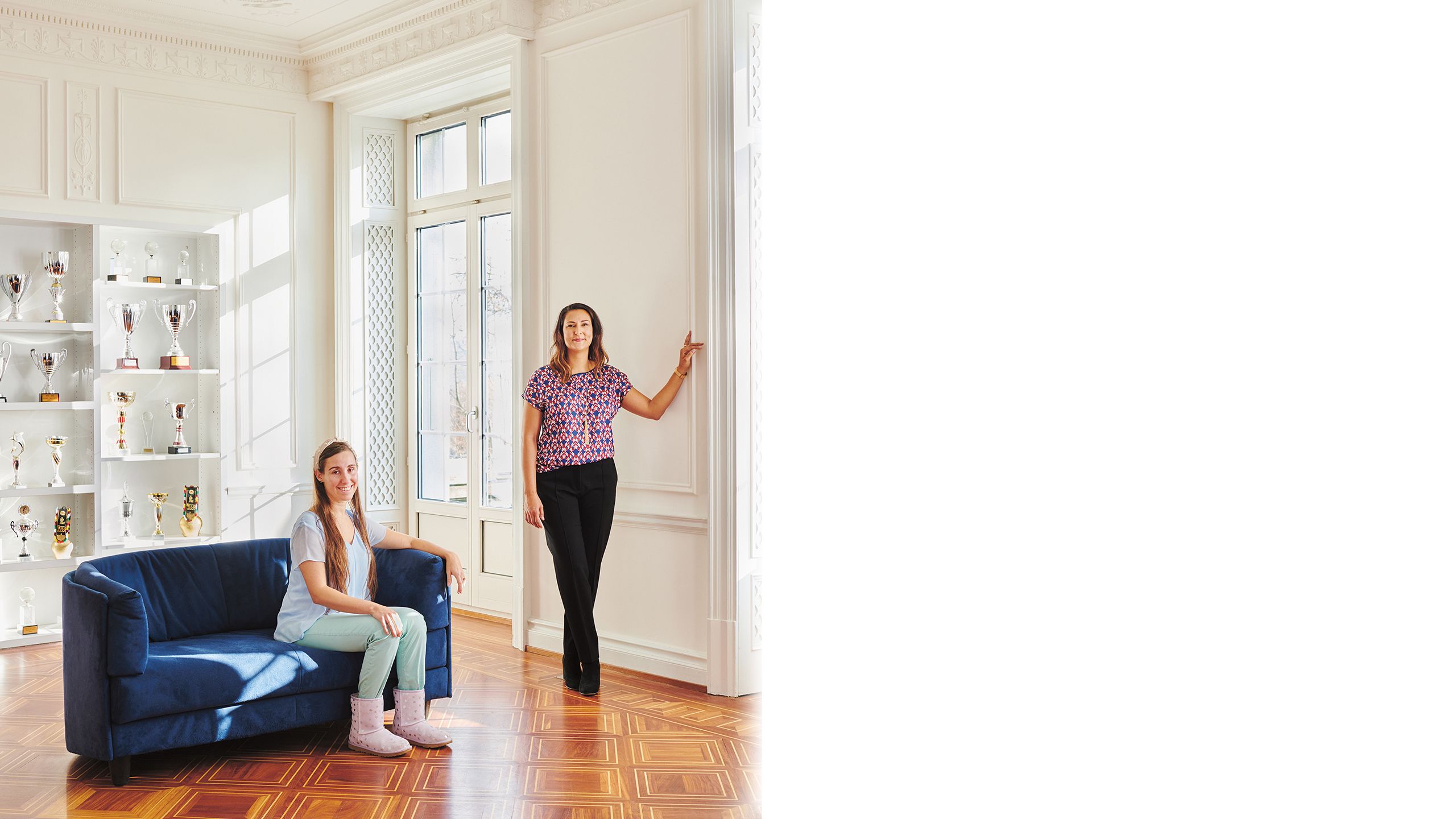 In the Villa's main room Noelle Aigrain-Kaegi, Lower School Campus Coordinator, and Celecia Partap, VP Welcome and Community.
Downstairs at the Villa Eileen Vincett and Lucy O'Sullivan, Lower School Campus Coordinators for Early Childhood, and Maaike Lange, VP Communications
She was clear about what fell within the PA's role – and what didn't. "We were there to help develop the community, and to create a welcoming environment for new parents so they could feel part of that community." At the same time, her role was to build a supportive rapport with teachers and staff. But it wasn't the PA's job, she says, to influence how the school was run on a day-to-day basis. "We weren't there to change how the sports team was organised, nor to dictate what the school was doing – the strategic view fell to the Board of Trustees."
Gretchen was careful to protect her family time, and arrange PA meetings after she'd packed off the kids for school. "It was pretty much a full-time job. But my husband was very supportive." Her two young sons were fine with their mother's involvement in school, while her daughter, Lauren Du Peza Walenczak, Class of 2004 (2001-04), pretended not to know her if they passed in the corridor. "Normal for a teenager," she laughs. "It was a challenge for family life." Gretchen went on to become a school trustee. For her, the association remains a fundamental building block of community. "Parents pick up the slack: they can spread messages, they can rally people to help out at a swim meet or help with classroom reading. Without them the school wouldn't be what it is."
Pat Wyant took up the helm as Co-President in 2018/19 and then as President in 2019/20, determined to continue to build community.
"My work was to make it clear to parents what the PA does, and that did seem a bit stressful at first. This current school year, we've come to play an important role in the strategic planning work being done by new Director Lisa Lyle and her team, and I've welcomed the chance to feed into that."
Pat has also been impressed by the team's focus on staging events, such as the annual welcome barbecue and November's WorldFest. "This is all about community; finding different ways to get parents who may have different backgrounds to meet and feel part of something. It's a cool feeling to look around and see people from all over the world come together and learn about each other's perspectives. Building that real sense of community is a vital part of our work." His son (Jacob, Class of 2027 (2018-20)) was also young enough to be excited to see his dad on campus.
"Though at the time he couldn't understand why I didn't change some rules, such as what time they go in for lunch!" Pat says.
Parents today might recognise the founders' ethos still present in the fabric of the school. "It was all about tolerance and the coming-together of different cultures," says Creighton. "In the early days, we were an all-American school. We had all come from privilege: our parents were big cheeses in multinational companies. But we were all in it together – 'hoity-toity' behaviour wasn't tolerated.
"I didn't realise it until years later, but the real education we got was interaction with other people. Our parents, our school – they gave us the world."
If you would like to volunteer for the Parents' Association, email: pa_ president@zis.ch
---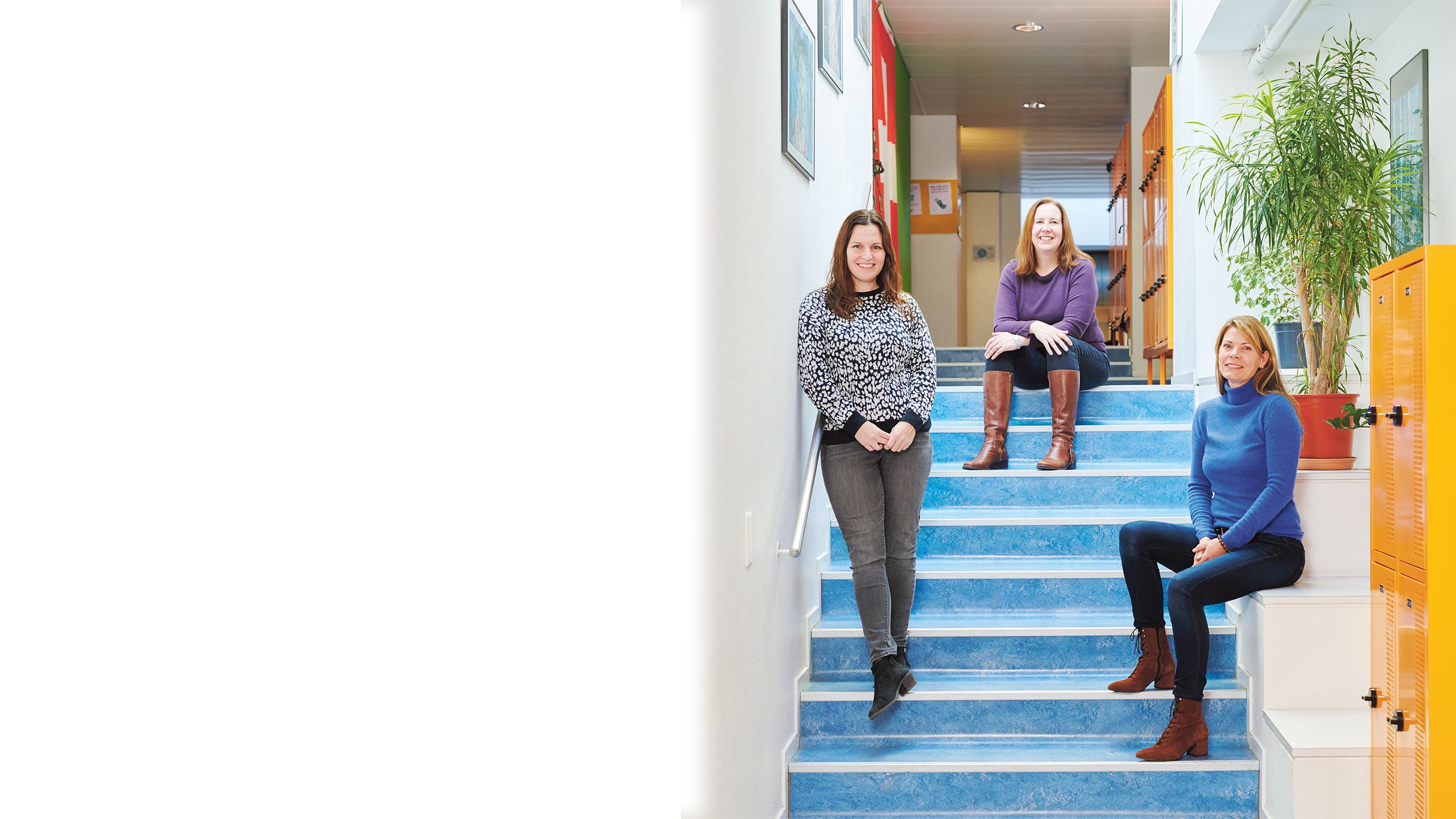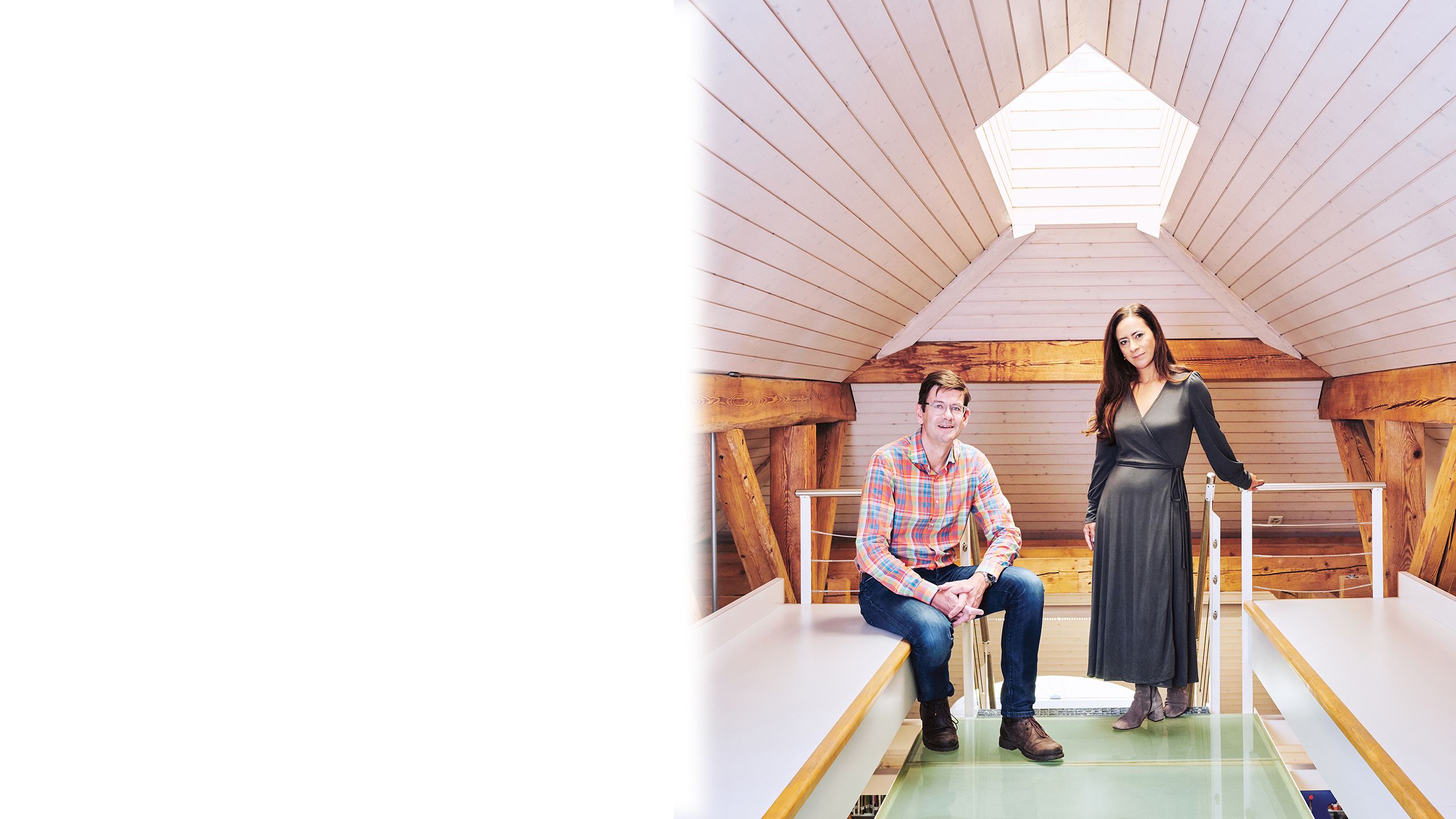 In the library Chris Wright, Treasurer, and Rocio Loeliger, VP Events.
Our thanks to the Parents' Association, including those not pictured: Heather Halsey, Vice-President, Welcome and Community; Annette Kammerlander and Christine La Pierre, Middle School Campus Coordinators; and Farley Lucke and Maria Vigil, Upper School Campus Coordinators.