My Passion
Isabelle Dady explains why leadership is about the team.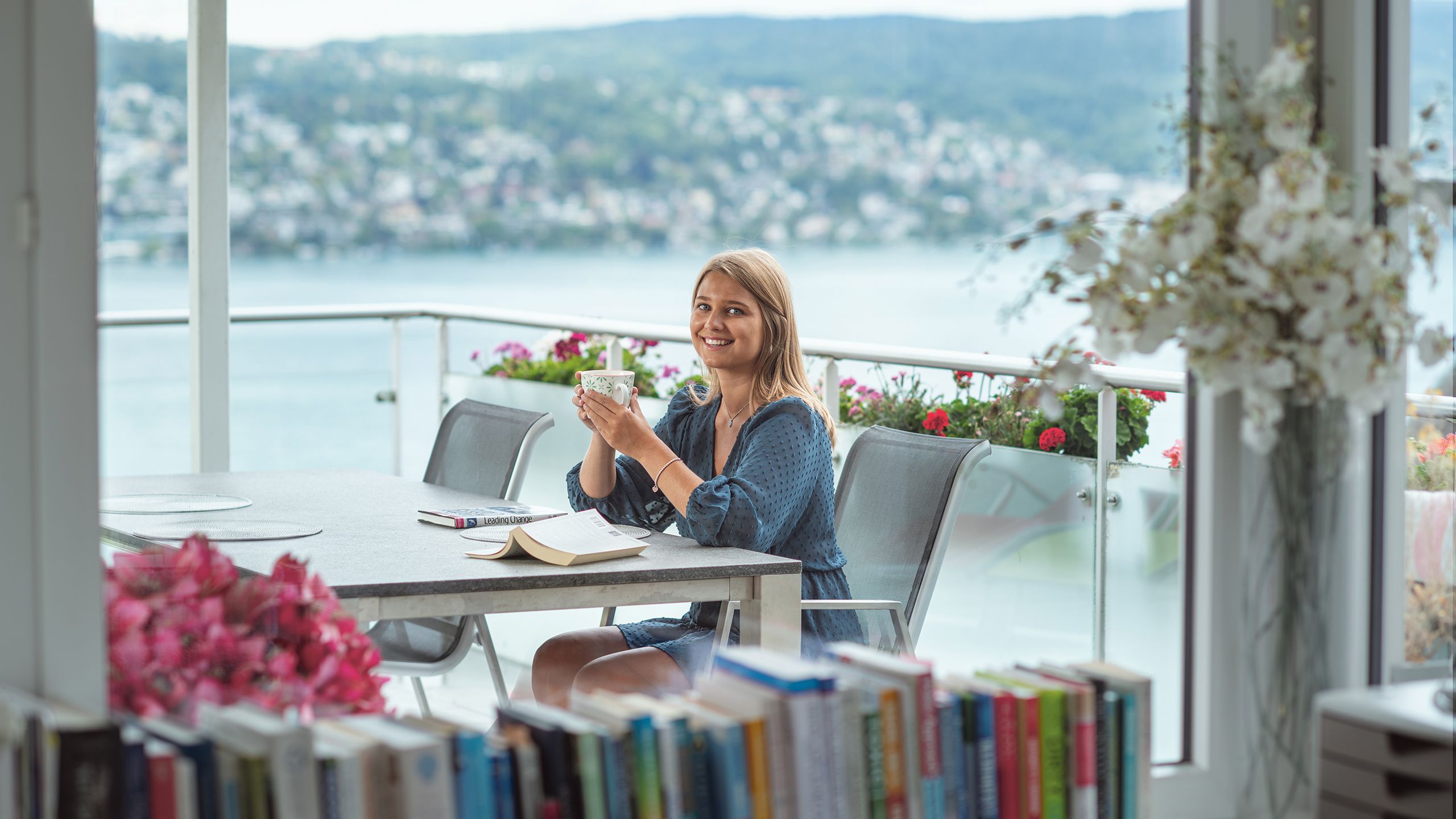 Public speaking - Isabelle says she used to be more reserved, but speaking in front of 500 people at school assemblies quickly improved . her confidence.
It might seem unlikely, but it was while watching Grade 9 students trying to win a tug-of-war against their teachers that Isabelle Dady, Class of 2020 (2013-20), realised how much fun student government could be. As a Grade 11 representative, she had helped organise the school's first Spirit Week, a five-day competition between faculty and students. "I figured out that I have this passion for using my abilities to help the student body unleash their potential.
As Upper School Student Council President in her final year at ZIS, she promoted causes that benefited the whole campus, something she'd long been enthusiastic about. "I think that's when my confidence improved, as people really supported me."
Isabelle's team was keen to make meaningful changes, not superficial ones. "We wanted to promote students' voices on administrative matters, and collaborated with Upper School Principal, Mr Markus, to set up a process so students could be heard."
She says the highlight of the year was being asked to speak at the ZIS Women in Leadership event alongside Director Lisa Lyle and holistic health coach Martina Fink, where she hoped her presence inspired younger students. "The last female Student Council President was six years before me, so I wanted to challenge the mindset that powerful positions belong to guys. The president elected after me is another girl, so hopefully that worked!"
A pandemic was never part of the plan, but the council made the end of the school year as enjoyable as they could. Instead of an in-person Spirit Week, they ran a virtual event, featuring dance and cooking challenges as well as Instagram Live performances by student musicians. "We were debating whether to do it, because you can't force spirit on anyone, but I'm really glad we did." And then there was the online graduation, at which Isabelle and fellowstudent Nicholas Lustenberger, Class of 2020 (2005-06, 2014-20), reflected on the unusual end to their peer group's school career.
"It was disappointing, but we didn't let it stop us," says Isabelle, who is now studying at Dartmouth College in the US. "We just adapted. The challenge made us stronger."