Lasting Impact
How do you really make a difference to your community – and what does it feel like when you do? Here, ZIS parents and alumni discuss how donating their time, energy and funds has had a transformational impact on student and school life.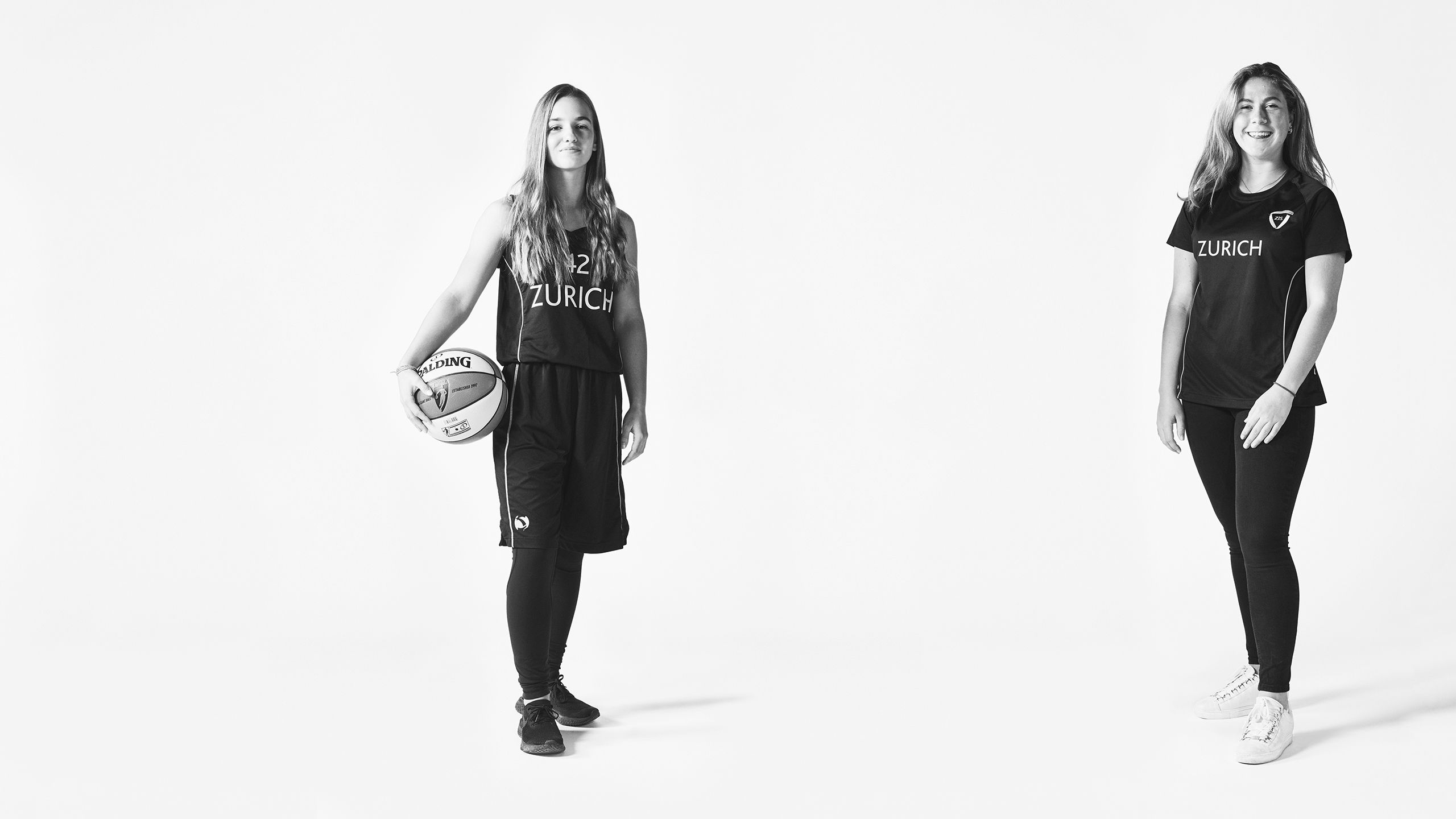 The teacher-student relationship is, of course, just the very start of how education works. Good schools will do everything in their power to create an environment for high achievement, to enhance the learning experience and to help everyone achieve their true potential. Going the extra mile is essential, which is where donations can make all the difference, providing a deeper, richer experience for students – a truly 21st-century education.
ZIS remains focused on using its donations to take learning to the next level and deliver real impact. "Donations, for us, are not just about the money," says Michaela Seeger, Director of Community Relations. "We work hard to find points of connection between school and giver: how best can we use both their donation and that shared vision to drive excellence forward at ZIS? Whatever their motivation, the size of their donation or the extent of their involvement, we are grateful to each and every one of them." Here are just a few of their stories.
A LIFE-CHANGING EXPERIENCE IN HEIDELBERG
When Hadley Detrick, Class of 2018 (2013-16), won the Hanna Gasser award
in Grade 9, he was delighted, stunned – and completely unaware of how it would change his life. As his Mum, Kirsten, explains: "My son was given a scholarship but he received so much more – it was priceless."
The award is named in honour of Hanna Gasser, an illuminating ZIS teacher who has sadly passed away, and takes the form of a scholarship to attend a German-language residential educational programme in any German-speaking country. It is given to the student who has demonstrated the most growth and potential for German language capabilities.
"Hadley had begun his German studies just two years earlier," says Kirsten, "when he started at the ZIS Middle School. As part of the scholarship, he chose a two-week programme in Heidelberg, his first experience of living away from home as a student. It was an incredibly valuable experience in terms of life skills and language skills: after two weeks of total immersion, his ability to speak and write the language rocketed. He was more independent; we saw an incredible change.
"I come from the US, where there is a culture of giving and support for your alma mater, so my husband and I decided that as someone had paid for our son's life-changing scholarship, we should pay it forward and support the programme in the future.
"At ZIS, there's a real culture of giving time, talent and resources – not just money. Giving, for me, is actually receiving. If a school doesn't have that culture of giving, it's hard to develop it. Since ZIS does have this culture, I believe it's each community member's job to sustain it."
Picture: Freddy Macdonald (Grade 12)
Recipient of the 2017 Hanna Gasser Award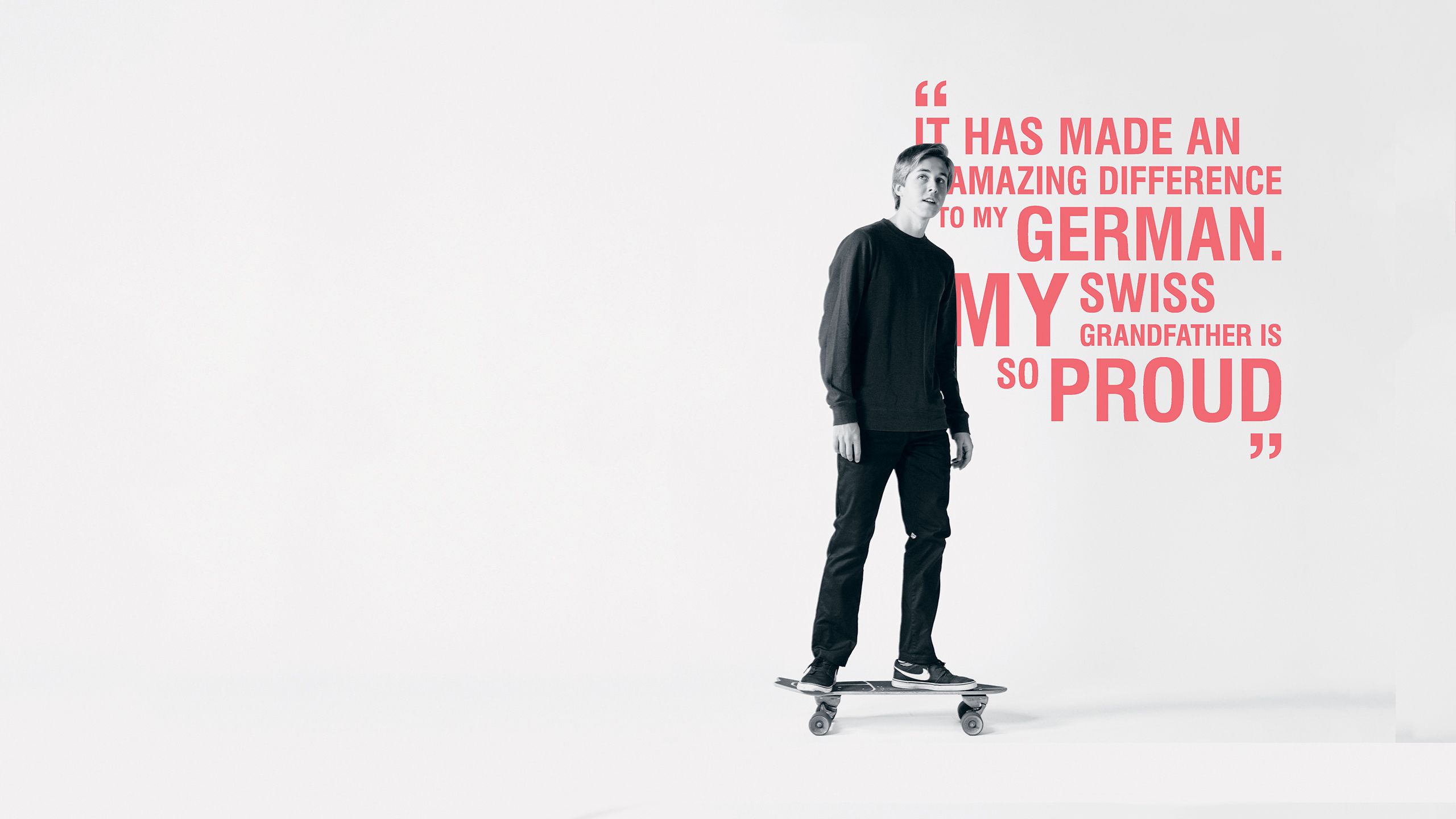 COMING TOGETHER FOR DINNER – SO THAT OUR COMMUNITY COULD GATHER
When alumni parent Kristhyana Amaral heard about a gala dinner planned to raise funds for The Den – a new permanent meeting space for the whole school – she knew she had to get involved. She says: "I realised it was a unique opportunity for our family to support ZIS, as the main theme was the Olympic Games in Rio de Janeiro. So, I consulted my husband, who was the CEO of Banco Itaú (Suisse), a subsidiary of Banco Itaú, the largest private-owned bank in Brazil. He could see that the event would be an opportunity to reinforce the brand awareness of the bank among a selected group of expatriates living in Zurich.
"The gala event was a joyful and happy taste of a Brazilian carnival. Inspired by the rhythmic samba provided by the Baila Brasil group, the ZIS parents transformed the midwinter Dolder Grand Ballroom into Rio's Carnival parade. To enhance the sense of Brazilian culture, we also donated some items, including a Brazilian blue topaz gem and a headdress made from seeds, called a Kokar, from Amazonian artisans. The highlight of the night was seeing the ZIS community dressed for the occasion with the vibrant colours and plumages of the Rio de Janeiro style!
"During the seven years that my kids were studying at ZIS, I was happy to support the community. I volunteered for three years as a Brazil and Portuguese-speaking countries Parents' Association (PA) representative, helping the new Brazilian families to settle and meet other parents from the school. Then I helped other fantastic parents as one of the Grade 12 PA reps during my daughter's and son's Grade 12 year. It was a unique experience to meet and work with such wonderful people."
Picture: Katja Terziev (Grade 11, left) and Andrina Stöckling (Grade 11)
Both are regular users of the Den, Katja as a member of the basketball team and Andrina as part of the soccer team.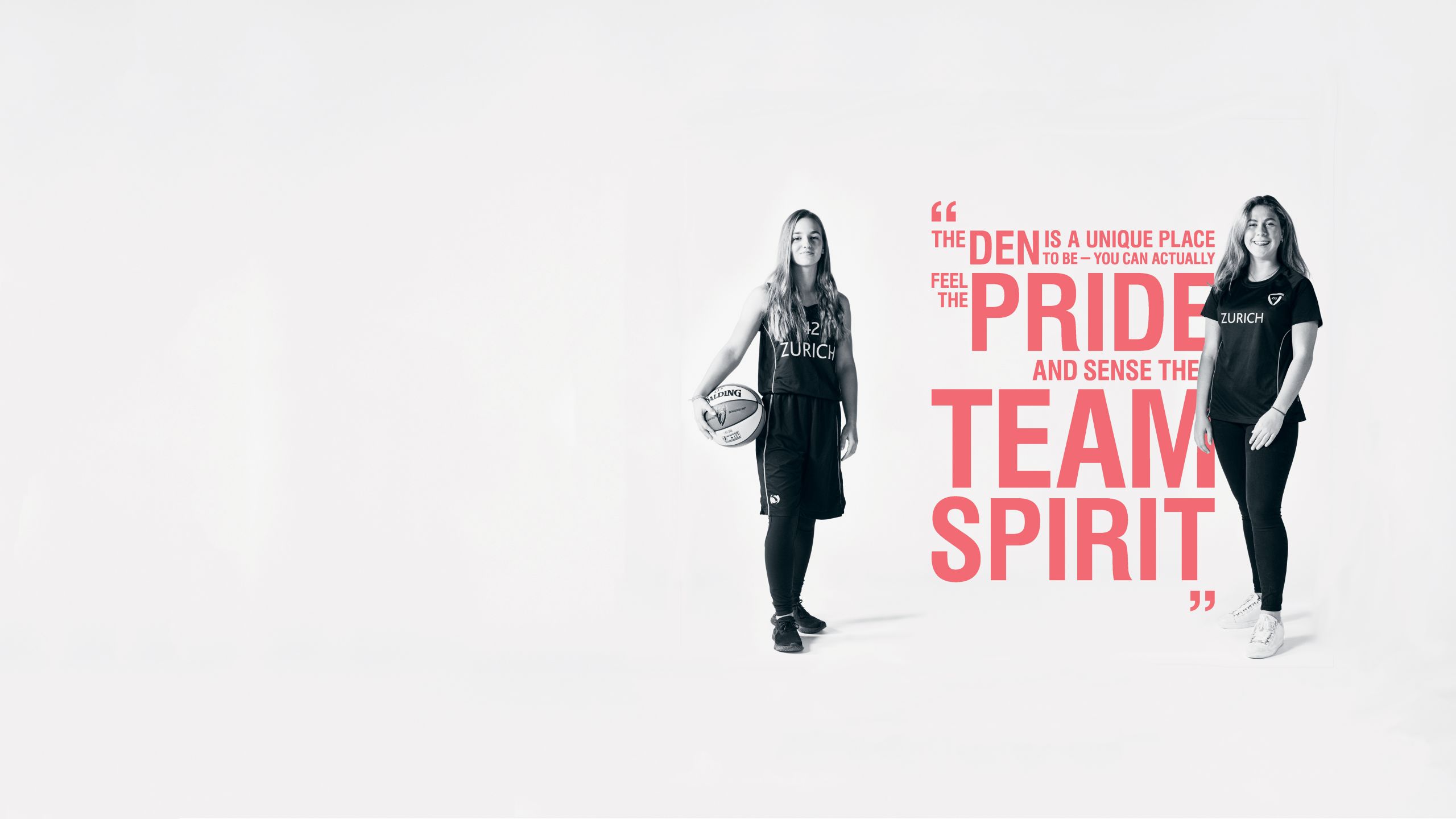 HONOURING THE INSPIRATIONAL TEACHERS WHO ILLUMINATE LEARNING
When Harry Korine, Class of 1980 (1977-80) first met ZIS director, Jeff Paulson, he sensed a positive spirit. Harry explains: "He had an interest in the school's past, as did Jenny Wyss, Head of Development. It felt like a wonderful opportunity to make the history of the school whole, all the way back to its founding in 1963. I felt that the school has given me a great deal: particularly the teachers of my time. And what better way to bring the past and present together than honouring the teachers – the people who, throughout that history, had given above and beyond to the kids? Calling the award after John Mattern, our first head, was a perfect fit.
"We present the award in front of the entire Upper School. It gives teachers the sense that they might be up there one day, and we hope that current
students will see that former students appreciate their former teachers. Perhaps that helps them appreciate those who are teaching them now.
"Why do I give to ZIS? My wife has asked me the same question: why not give to the needy? But to me, giving to ZIS is not about giving to a need: it is about showing appreciation and gratitude. I was thrilled that Jeff and Jenny's openness and willingness to work together have made this award possible, and enabled us to bring the history of the school together."
Picture: Mike Marlow
Math teacher 1988-2005 and winner of the John Mattern Award in 2017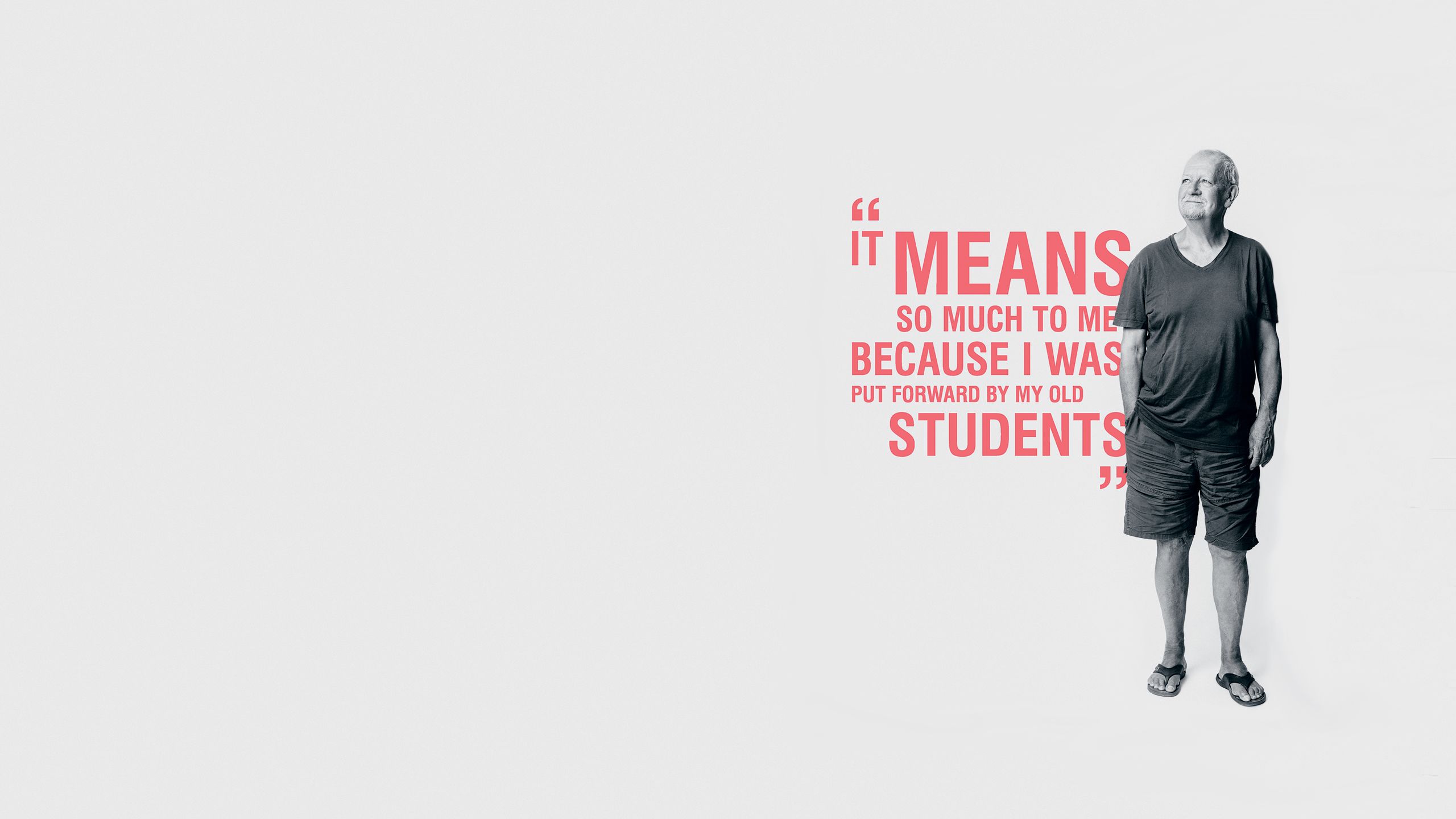 MARKING A LIFE-CHANGING EXPERIENCE WITH A GIFT THAT ENABLES STUDENTS TO SEE THE WORLD WITH NEW EYES
Dan Floersheimer, Class of 1977 (1972-77), has strong and happy memories of his time at AISZ and of the life-long friends he made there. So, when he had an opportunity to make a contribution to the school, he says: "I wanted it to have a significant meaning for the school, its students and community at large.
"I chose to fund the Photography Scholarship, to recognise the excellence of photographic work from the student body. I was an amateur photographer when I attended AISZ, and I have an ongoing interest in the medium. The history of photography is interesting – to see the development from early photographs that took hours to expose and days to develop, to today's digital experience.
"Photographs are such a powerful medium. There's a visceral and a gut reaction when you see a photograph that moves you. I am haunted by the images of the concentration camps from the Second World War, for example, and more recently, the destruction of the World Trade Center. Then we have images that galvanize the public towards change: like the kids sitting at the lunch counters in Mississippi, which helped push civil rights legislation forward. Today we see images from the American southwest detention centers showing immigrant children separated from their parents – perhaps this will help change our immigration policy."
The prize is given every year to a student in Grade 11 or 12 who has shown excellence in photography, and who, through their submission, shows they will use the funds to further their skills and set them on a path of using photography in their future.
"I was surprised to learn that ZIS did not have an endowment – here in the US, almost all private schools and many state schools have them. So, part of my motivation was to create an endowment as a leadership donation – I hope it will inspire other current families, faculty, alumni and corporate sponsors to add to it, providing a recurring stream of income for the school and affording it the opportunity to attract the best faculty and facilities for its students."
Picture: Patrick Seemann-Ricard (Grade 12)
Recipient of the Dan Floersheimer Photography Award in 2017/18