Small World - Erika Darmstaedter
Erika Darmstaedter Class of 1981 (1979-81), Chief Client Officer at FCB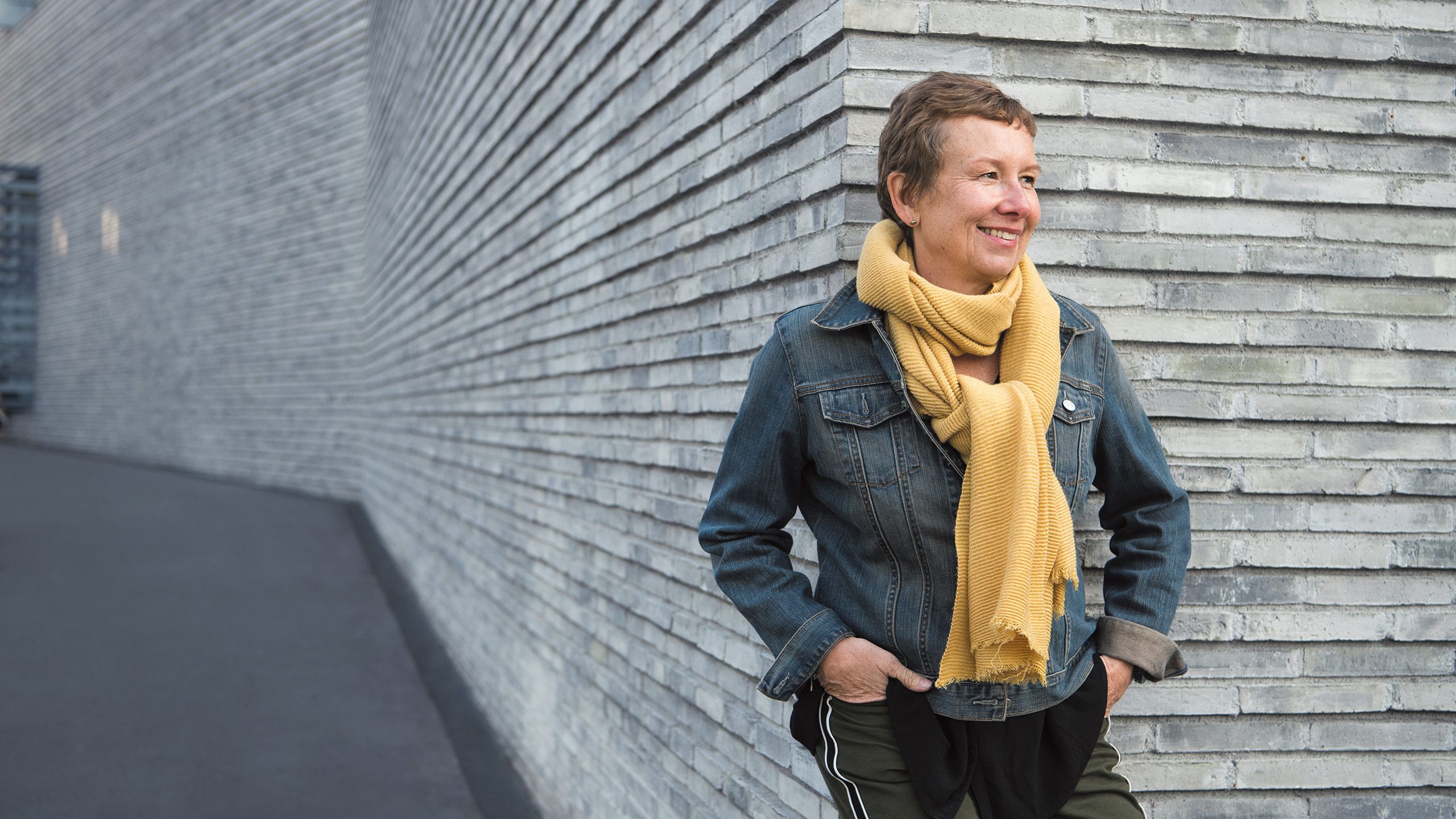 From self-styled 'ski bum' to award-winning ad agency leader, Erika Darmstaedter (Class of 1981 (1979-81) is proof that there's more than one route to success. Responsible for global account management and client strategy at FCB, one of the largest global advertising agency networks, she has overseen some of the biggest brands in the world. But it hasn't always been straightforward.
She left AISZ in 1981 with no clear career goals. Instead, she brushed up her German and spent two years lost on the ski slopes. It was when she landed a junior secretary job at Geneva-based advertising agency Y&R that she found her true calling. Within five years, she'd worked her way up to account management but, at 26, she decided it was time to get a degree and studied Business Administration at New York University.
Erika admits she was a more committed student as an adult than as a teenager, but she always loved English, particularly class discussions. "Mr Kruger [English teacher, 1966-90] and Mr Killen [English teacher, 1972-90] were superb teachers who both brought literature to life. They opened up this world of exploration and discovery."
Having grown up in Saudi Arabia, Taiwan and Israel, as well as Zurich, international schools made a big impression on her. "They really influenced my career and who I am today because of the diversity of the people and the cultures that come together."
After eight years at Saatchi & Saatchi in London, Erika returned to her native Switzerland in 2011 to be closer to her family and so that her children, now 19 and 20, could take the IB. She was on the AISZ board from 1999 to 2001, during the time it adopted the programme, and still thinks it's the best way to learn. "It has a lot of academic rigour, but more importantly teaches kids to think and value learning. It's not just teaching kids to pass tests."
Her love of advertising is as strong as ever, particularly knowing she's part of a bigger picture. "I get to shape a little of the history of the company and of these beautiful legacy brands." There are constant challenges, including evolving communication methods and bright young things defecting to tech. But Erika remains optimistic.
"Every day, we try to make our creativity come to life in this new world. We've just won another global contract, so we're moving in the right direction. I have creative projects happening in Brazil, Mexico, India, England and France – and that's just today. I'm living proof that you don't have to do things in a linear way, you can still take something great from each stage of life. If we teach our children that, they'll be better prepared to go into the world."