Why I love Drama
All the world's a stage for Filippa Bergendal (Grade 7) – and she wouldn't have it any other way.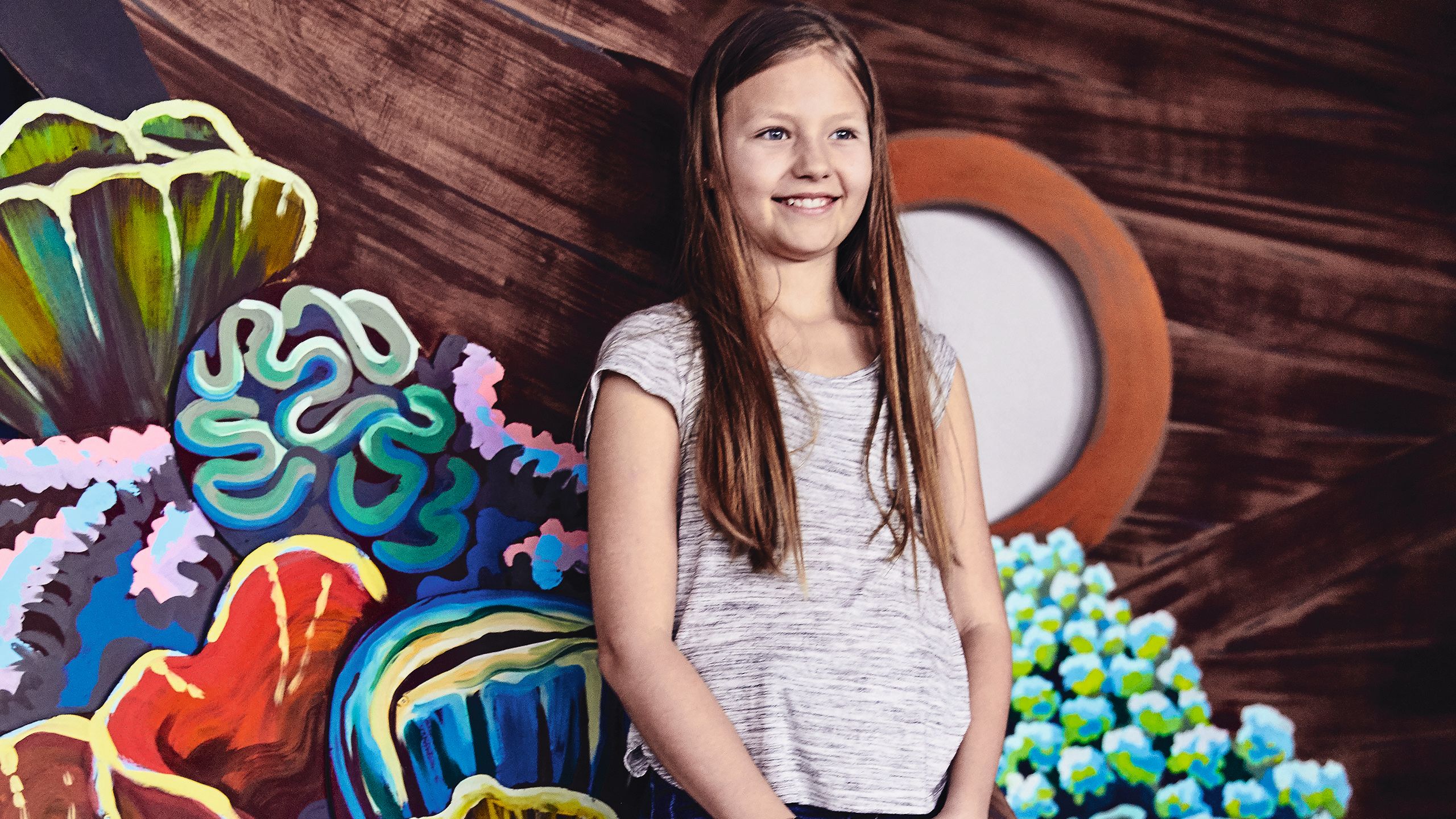 " I pretended I was just singing to myself – and my stage fright disappeared" Filippa Bergendal, Grade 7
The best part about drama for me is the feeling I get after a performance. I don't know how to describe it, but I feel like I've achieved something that matters.
Not that I've always felt like that. I wasn't interested in drama until last year, when I decided to audition for the Middle School musical, Shrek the Musical JR. I was so nervous that I fell down the stairs from the stage, but I still ended up playing two parts – Young Fiona, and a knight.
I was quite scared at the first performance – I couldn't see the audience because of all the bright lights shining at me. But I just pretended I was all on my own, singing to myself. It felt like I was the character and the musical was real life. And then my stage fright totally disappeared.
After that, I started taking drama classes at school, and I just played the lead – Ariel the mermaid – in this year's Middle School musical, The Little Mermaid JR. Rehearsals were long: up to ten hours during the week and sometimes on Saturdays and Sundays as well. On one Saturday I had to do six hours! It was quite tiring and I did miss out on other things I wanted to do, like other after-school activities, but I didn't mind because I love acting so much.
I recently took part in an improvisation workshop at school too and I really like it. When I stand on stage, my mind kind of goes blank – and it's fun to work with that, learning different techniques to make something sound good on stage, even though it's improvised completely on the spot. We have to come up with all kinds of stories and dances with one another. It's very challenging to improvise in a group of five, to get everyone to do something that looks very nice even though you're making it up as you go along.
I like how drama has changed me. I started off being very shy, and then all these experiences have taught me how to be more confident, both on the stage and off.