After School - Dan Allen
With a dash of this and a dollop of that, Middle School Maths teacher Dan Allen is the improvisational – inspirational – king of the kitchen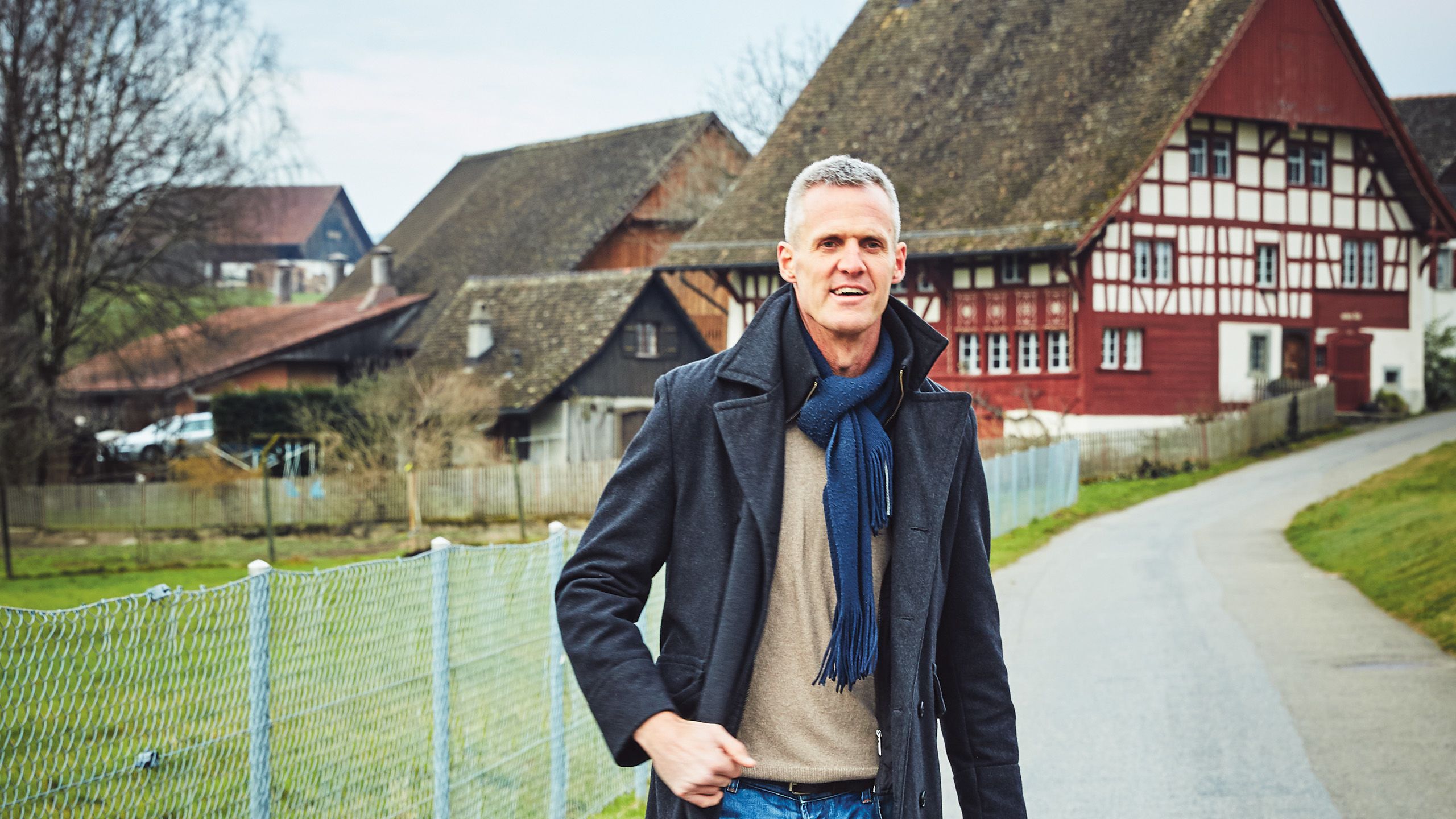 With music blasting and glass of wine to hand, Middle School Maths teacher Dan Allen couldn't be any more at home in his kitchen. Like his hero Jamie Oliver, he's an improvisational cook, adding a dash of this and a dollop of that to various pans. "I love his philosophy of just having a go and playing around, it doesn't need to be overly precise," he says. Dan wasn't always such a foodie. Growing up in the American Midwest (his family lived in Iowa, Illinois and Wisconsin), a typical meal was meat and potatoes, with the occasional TV dinner. He learned to cook out of necessity when he went to Butler University in Indianapolis in 1990, but didn't spice up his palate until he moved to Texas with his wife, Shea, Middle School English and Social Studies Teacher, after graduation.
"Living in Houston was my introduction to my all-time favourite type of food – Tex-Mex." His initial attempt to replicate it didn't go well, however. "I bought an avocado to make guacamole, but I didn't realise it had to be ripe. I was cutting at it with a knife and this thing was hard as a rock. I thought, how do they make this?"
Since then, Dan has picked up a few tricks, and often swaps tips with his colleagues. "Molly Mullens [Upper School ATAC Coordinator] and I share recipes, Adrian Castelli [Upper School Learning Support Teacher] is a phenomenal chef who knows all these different techniques, and I got my favourite slowcooked pork recipe from Ian Hoke [Middle and Upper School Learning Leader]."
Things still don't always go to plan, though. "I've spilled water, burned pans beyond repair and sliced open every finger, but that comes with real cooking."
While he loves breaking bread with friends, Dan's main inspiration is making sure his children, Chloé (Grade 12) and Kai (Grade 10), eat well. "They're always on the run, so I spend a lot of time thinking about how to get the most nutrient-dense food into them. I make fish tacos, pizza with goat's cheese or slow-roasted meat. I also cook lunches in bulk for all of us. I'll roast sweet potato, pumpkin and zucchini while cooking some type of meat, and possibly rice or quinoa. These enormous batches are gone within a few days."
When they moved to Switzerland 10 years ago, Dan had plans to cook traditional national dishes, but his fondue pot is now gathering dust. It turned out that the best local food is all the fresh organic produce. "We live by a farm and buy our apples, vegetables and eggs there. It's been in the family for 12 generations, and we can see the effort that goes into the food we eat. Visitors always say things like, 'I haven't had a tomato that good in years'."
"I've spilled water, burned pans beyond repair and sliced open every finger, but that's what comes with real cooking"
Despite his daily efforts, Dan still has some cooking ambitions to fulfil. "I'd like to add Indian food to my repertoire, and one day I want to take a Jamie Oliver cookbook and make everything init." Mostly, though, he thinks the simplest recipes are the best. "My favourite food memory was on a trip with students in Norway. We caught mackerel in the North Sea, immediately cooked it over a fire and then ate it outside. It tasted ridiculously fresh."
CARNE ADOVADA – NEW MEXICO-STYLE PORK WITH RED CHILLIES
Dan Allen
3 lbs boneless pork shoulder
6 cloves garlic
4 whole dried ancho chillies
4 whole dried pasilla chillies
1 cup conc. orange juice
2 tbsp white vinegar
Half a cup raisins
1 quart chicken stock
3 bay leaves
2 tbsp vegetable oil
2 tbsp fish sauce
3 chipotle chillies in adobo
3 medium onions
2 tsp dried oregano
1 tbsp ground cumin
Corn tortillas
Handful of coriander
1 lime
Queso fresco
Remove the seeds and stems from the dried chillies and then cook the chillies over a medium-high heat for a few minutes, stirring frequently, until they are slightly darkened and give off an intense, roasted aroma. Add the chicken stock, raisins, orange juice concentrate (or reduction), chipotle chillies, white vinegar and fish sauce. Bring to the boil and then simmer for about 15 minutes, or until the chillies are softened. Blend to a smooth puree and set aside. Trim and dry the pork. Heat the oil in a heavy-bottomed pot over a high heat until it smokes and then add the pork all at once, spreading the pieces evenly over the surface. Cook for about eight minutes until the bottom is well browned and then transfer to a cutting board and set aside.
Next, thinly slice two onions and mince the garlic. Add these to the pot, stirring frequently until they are softened and beginning to brown. Add the oregano and cumin.
Add the chilli mixture and stir to scrape up any browned bits from the bottom of the pan. Dice the pork into five-centimetre chunks, then add to the mix. Throw in bay leaves, bring to the boil and then simmer. Cover, leaving the lid slightly ajar, and cook for around two hours, stirring occasionally until the pork chunks break apart with a spoon.
The sauce should be thick, with an almost ketchup-like consistency. Season with salt to taste. Serve with corn tortillas, lime wedges, diced onion, roughly chopped coriander and queso fresco.
Based on a recipe by J Kenji López-Alt, chief culinary consultant of Serious Eats.