Wanted: Change Leader
So much more than simply a 'trailing spouse', partners in a move abroad bring organisation, energy, hard work – and an implicit understanding of how to embrace another culture.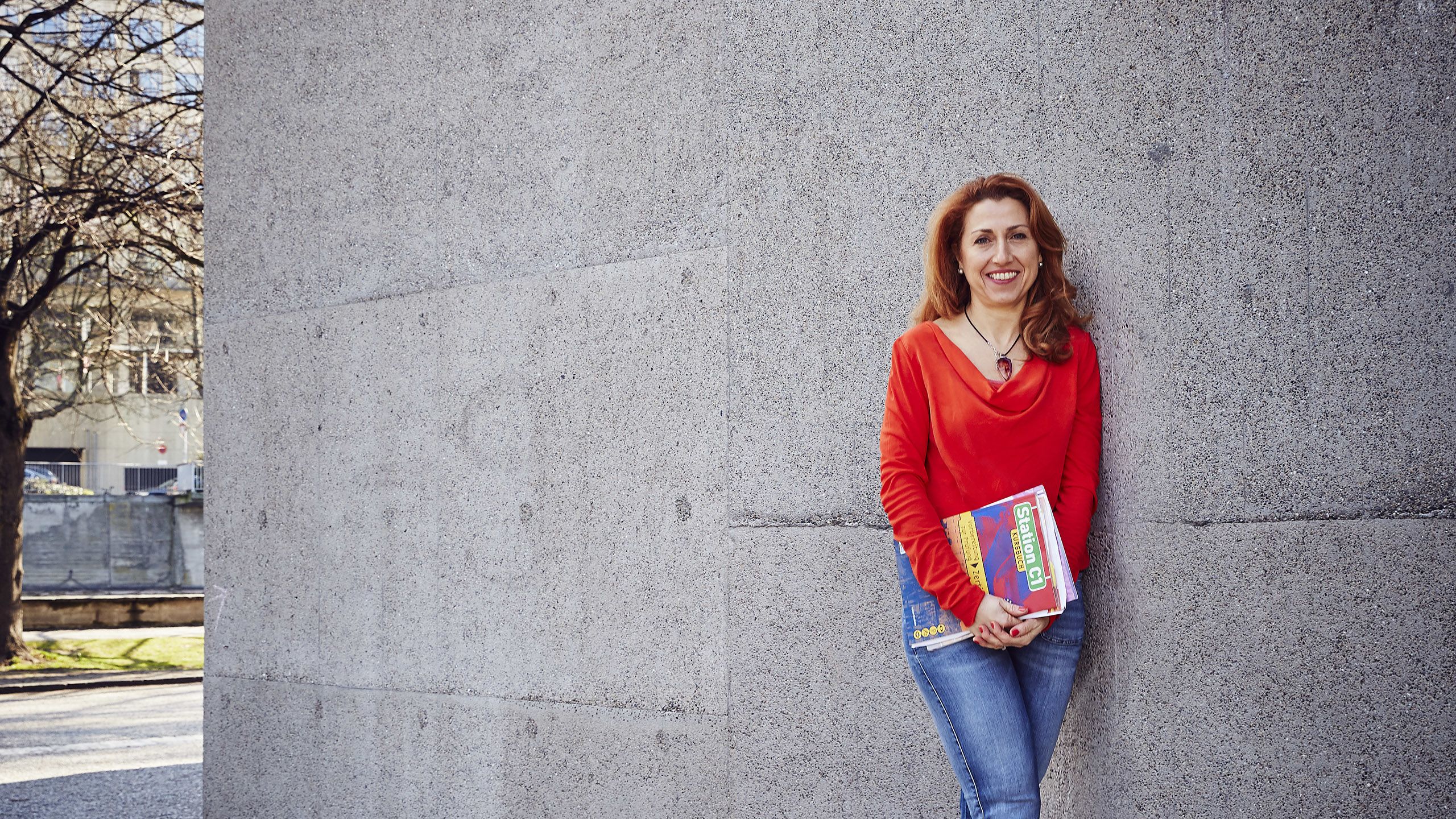 Fulya Arman "I want to learn the language and I began skiing. OK, I'm still scared of going down the hill, but I've tried." 
Fulya Arman has taken the philosophy of 'Seize the moment' very much to heart. In 2010, she left a career in Istanbul as a computer engineer (for companies including Microsoft and Apple) with her husband, Alper, who works for PepsiCo, and two sons, Mert, Class of 2015 (2013-15) who is now studying at University College London, and Ufuk (Grade 9). It was a move that gave her the chance to learn a new language – and a new way of living. 
Initially, the family lived in Berne, which proved something of a culture shock. "I had to adjust, as Berne is like a village compared to Istanbul!" remembers Fulya. "The first weekend, we went out to the city to eat something and everywhere was closed. We couldn't find anywhere. And we thought: where are the people? What are they doing at the weekend? Then we realised that it was winter and they were either on a hike or in the mountains, skiing. In Istanbul you go to a restaurant or a shopping mall at the weekend – in Switzerland, you go skiing or for a hike." 
After "getting by" in German for the past six years, Fulya is now taking intensive language courses – "everything I can find," she says – and hoping to improve her German enough to speak to local people. And she has also embraced the lifestyle. "I began skiing. OK, I'm still scared of going down the hill, but I've tried! 
"Every country has opportunities and challenges and it's important to be open and not be afraid to try new things," says Fulya. "Be part of the international school community. ZIS helped me a lot, as lots of the people are trailing spouses. They know how it is when you leave your job and your country and come somewhere new. Everyone is supportive and everyone tries to do something that is helpful for the others."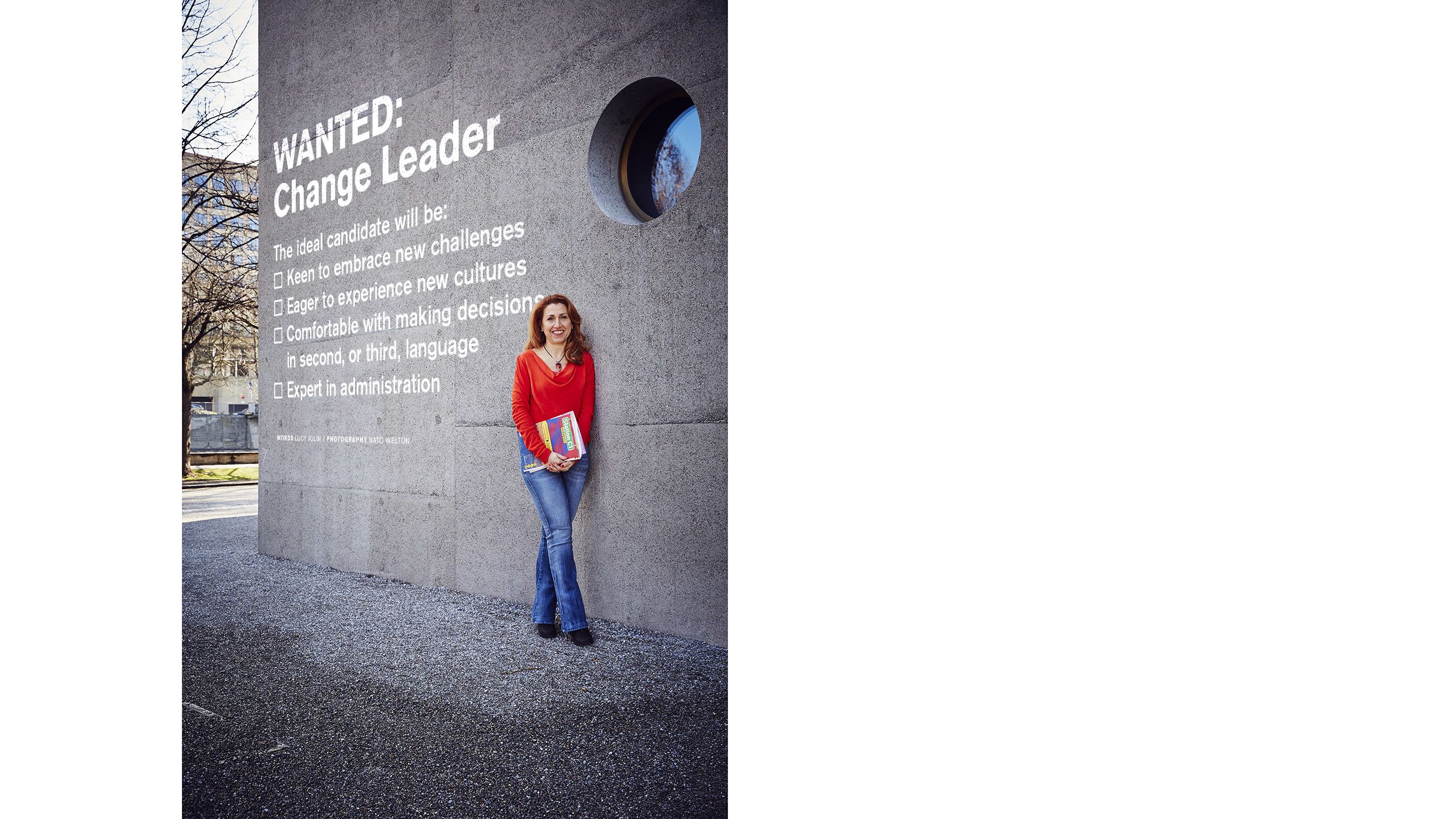 Adam Silverstein "Life in Zurich is better than I ever hoped it would be. I don't really feel like I'm trailing. It's given me the opportunity to live my dream."
Adam Silverstein moved from Los Angeles to Zurich in 2016 when his wife, Mindy, got a new job at Credit Suisse. In LA, where they had lived for the previous 21 years and brought up their children, Max (Grade 5) and Ben (Grade 3), he had been a trial lawyer. But at that point, he says, he wanted to live differently.
He started with what he loved. Having coached children's soccer and basketball teams, he offered to help out those teams at ZIS. Then, an opportunity to share his great passion – his collection of hip-hop music and memorabilia – presented itself. At a coffee morning, a parent asked him if he could put together a Spotify playlist for the Grade 4 holiday party.
"I said: 'I'll go one better. I've got two turntables, a mixer and a lot of records. I'll DJ the party.' And it was a huge hit, an absolute, smashing success. Kids from other classes were peeking in, wanting to know what was going on. I let the kids have a go at scratching, pulling the record back and forth on the groove to make that distinctive sound. I did it all again a week later for the Grade 2 party, and then I was asked to DJ the Ghana Cup, the community day in support of the school's partnership with the Bosomtwe International School. I was told it was the best Ghana Cup yet, in terms of people not only playing football but staying afterwards to enjoy the atmosphere and the music." 
His fame has spread: since then he has DJ'd the school's welcome BBQ at the start of the year and at the International Beer Bar in Zurich. And now he has the time to put his expertise in hip-hop memorabilia to work in the voluntary sector, as well: he is the Director of Museum Collections and Archives, as well as being on the board of trustees, for the Universal Hip Hop Museum in New York, due to open in 2022. 
"Life in Zurich is better than I ever hoped it would be," says Adam. "Mindy and I work as a team, so I don't really feel like I'm 'trailing'. It's given me the opportunity to live my dream and for that I will always be thankful and appreciate her efforts to make this family a more unified and happy group."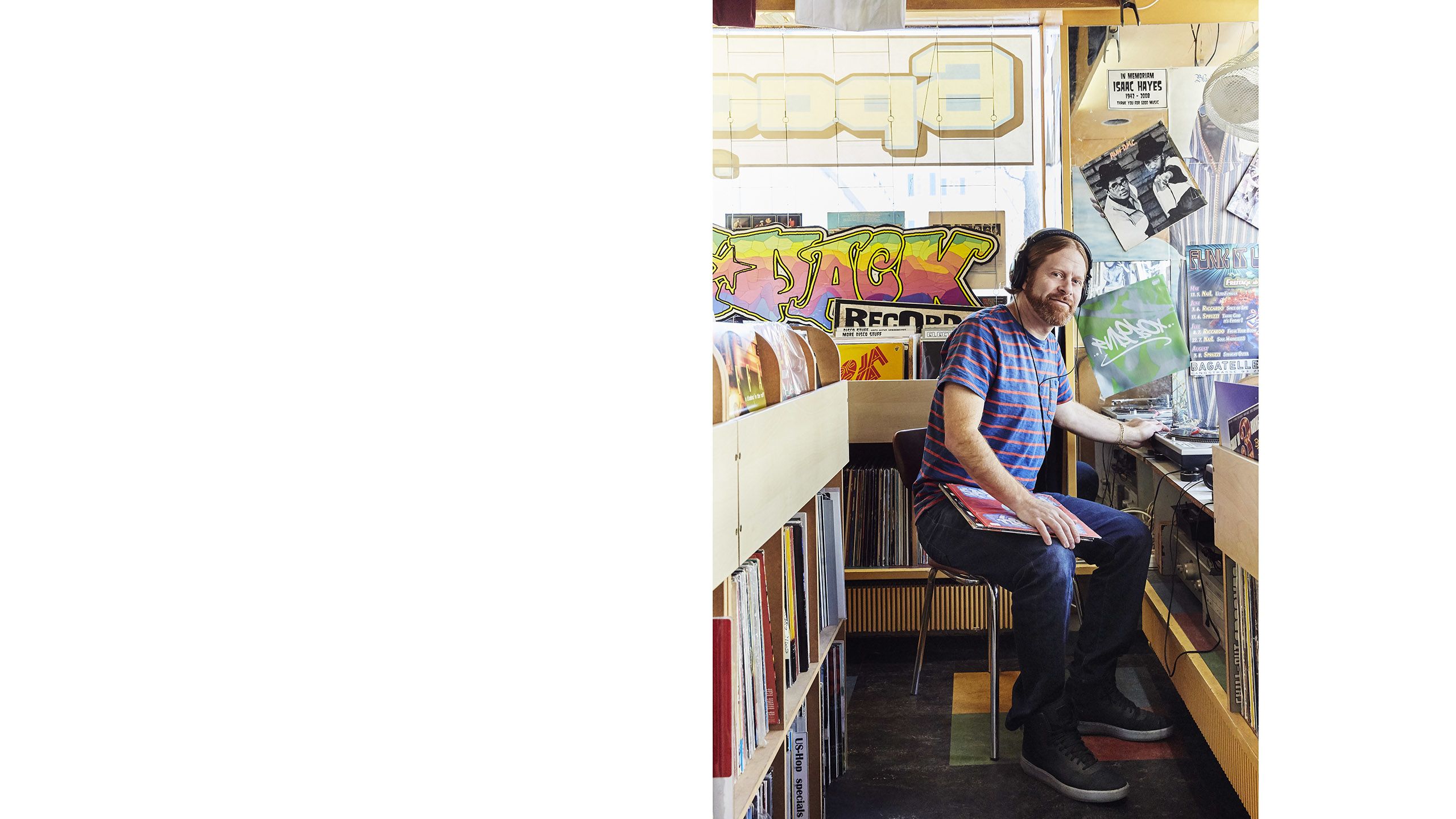 Nina Zetterberg "I always try to stay positive and open-minded, and to try new things as a way of embracing the place I'm living in." 
Nina Zetterberg says that being the 'trailing spouse' has given her the chance to completely reinvent herself. In her home country, Sweden, she worked in banking and insurance, before the family – daughters Clara (Grade 11) and Elvira (Grade 12) – moved to Bangalore, India and then to Zurich with her husband, Martin, with his job at ABB. 
"Mine was an important job, but it wasn't my passion," she says. "I love beautiful things and beautiful homes. In India, I had the chance to explore photography: there's so much colour there. Working with lovely things gives me more of a good feeling, but I tried to stay away from what I have done before." 
After meeting interior design manufacturers in India, she formed a company in Zurich that imported customised block-printed home textiles such as cushion covers, curtains and tableware. That experience led to her next project: studying interior design and continuing to work on her photography skills. 
Meanwhile, she has thrown herself into every possible opportunity to explore the country and learn new skills, including snow-shoeing, rowing, hiking and visiting local cultural events. "I always try to stay positive and open-minded, and to try new things as a way of embracing the place I'm living in," she says. 
"I try to speak German as much as I can. I think it is always nice to be humble, as we are foreigners in this country and it's a great thing to try to learn some of the language skills. I also think people should get involved in either their school or expatriate organisations. Facebook is a great place to find different groups that share your interests. For me it's been photography: I'll find a group that I can attend and get out there and practice my skill and get to know people." 
Nina says she's very happy in Switzerland, but chances are that her travels aren't done yet. "My daughters are in their final years in school – so you never know! We're not keen on going home yet as we are still enjoying the adventure of being away."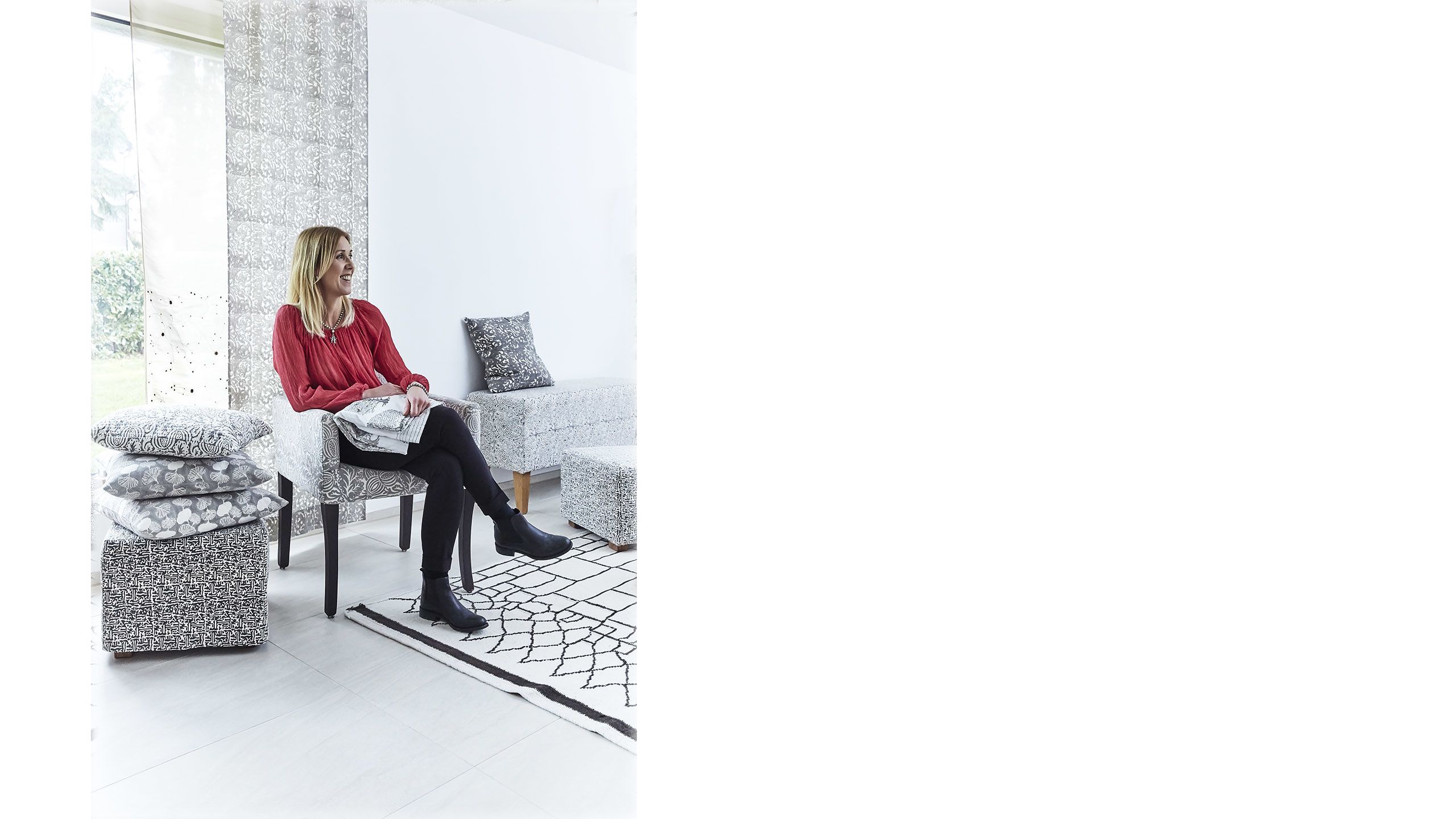 Deirdre Flynn "Creating a new life abroad is a whole new level of responsibility, but I was pleased to find I'm capable of it."
Deirdre Flynn's family moved to Chicago in 2015 when her oldest son graduated from ZIS, but she still has fond memories of her time abroad. She thinks a better title than 'trailing spouse' would be 'executive producer', which encapsulates what she says is "that skill of trying to pull everything and everyone together. So as well as exploring my own passions, I was the one who had to get us settled, find out where the doctors were and where to walk the dog, how to buy a whole new range of appliances – there were a million little details that I had to whip in to shape. And I also had to help the children get comfortable and acclimatised to the school, to new friends and to this whole new life."
She says the experience has made her a completely different person. "I feel like I've grown up a lot. Creating a new life abroad is a whole new level of responsibility, but I was pleased to find I'm capable of it. And it's helped me develop a picture of this world that is so much bigger than the one I had before."
Like other members of the ZIS community, being a trailing spouse has resulted in a completely new career. Deirdre was a substitute teacher in New Jersey when her husband, Nick, opted for a new job with Swiss Re in Zurich in 2007. It was a deliberate decision, she says, as they wanted their children, Cullen, Class of 2015 (2007-15) and Brian, Class of 2019 (2007-15), to see the world and experience different cultures. "Putting my career on hold was a very small sacrifice next to the idea that we were going to go abroad for two years, educate our kids and get to see at least Europe, if not more of the world."
But five years into their stay, she heard about an opportunity with Freedom from Chemical Dependency (FCD), the leading international nonprofit provider of school-based substance abuse prevention services. FCD regularly works with Upper School students as part of the curriculum – as well as offering parent education sessions – and Deirdre was able to join the team. 
"I've now been all over the world with FCD," she says, "including Europe, parts of Asia and a lot of the US, as well as obviously back to ZIS. It's such a unique experience – and one I'd never have discovered if I hadn't been living abroad."